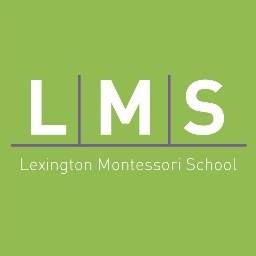 Accredited by AISNE
Middle School Mathematics Teacher
Faculty / Interim
Lexington Montessori School, Lexington, MA
Lexington Montessori School seeks a Middle School Mathematics Teacher for our seventh and eighth-grade students while our math teacher is on leave. Candidates should have experience teaching math at the middle school level including using manipulatives and online programs and should be skilled at developing students' logical thinking and organizational skills to support their transition to high school math. Responsibilities include additional activities with students in a team with two full-time Middle School teachers. The start date is as soon as possible.
LMS has a diverse family and teacher community, committed to the Montessori approach of respect and collaboration, striving for outcomes of resourcefulness, self-reliance, divergent thinking, and belief in oneself as a contributing member of the school and of society.
Applicants should send resumé and three references, together with a statement of teaching philosophy to Maria-Veronica Barnes, Assistant Head for Program and DEI at employ@lexmontessori.org.
Lexington Montessori School is an independent day school serving toddler through eighth grade enrolling 220 students. Mission: Lexington Montessori School builds an inclusive, joyful community that ignites self-discovery through purposeful learning, inspiring children to embrace and challenge the world with compassion, resilience, and courage.
Lexington Montessori School
Lexington, MA
Infant / Toddler, Early Childhood, Elementary, Middle School
Day
All Gender
Montessori