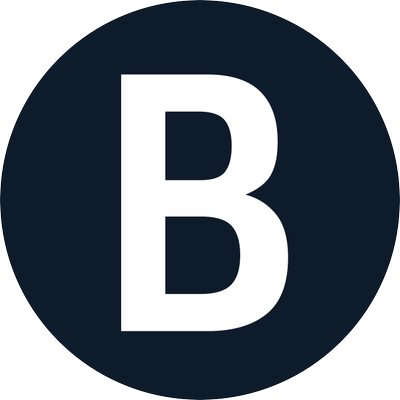 Accredited by NEASC
Middle School Math Support Staff Team Member
Staff / Part-Time
Beaver Country Day School, Chestnut Hill, MA
Beaver Country Day School—an independent day school located just outside of Boston, serving grades 6-12—seeks a creative, innovative, and forward-thinking Middle School Math Support Staff Team Member. This is a part-time position for the 2023-2024 school year that will report directly to the Director of the Middle School and Math Department Head.
About Our School & Our People:
We are not your typical independent school. Education is not traditionally seen as forward-thinking. But that's not the case at Beaver. We welcome change and seek feedback to continuously improve. Our "Launch, Test, Refine" mindset promotes flexibility, risk-taking, open-mindedness, and innovation. Our business is providing a future-focused education rooted in real-world context and experience and our clients are our students.
The Beaver mindset and approach to teaching place our students at the center of learning experiences in all settings, curricular and co-curricular.
Our students in grades 6-12 are interesting and passionate individuals, who, above all, are genuinely happy to be at Beaver. We provide students with opportunities to be co-creators of their learning, making it a deeper, more meaningful experience.  We are committed to providing an educational environment in tune with the real world and doing authentic work.

Our teachers and educational leaders are committed to—and excited about— expanding the nature of school, and igniting and fueling the passions of all our students.

Our mindset is to make excellent mistakes, launch/test/refine, and not be defined by binary thinking. Instead, we look to approach things from a both/and outlook: tradeoffs don't have to be the answer and instead, that's where creativity comes in. We are a community of creative thinkers and doers.

Our values include collaboration, partnership, and above all, creating a diverse, inclusive, and equitable environment for our community. This work is a priority and steadfast commitment. It is never "done", and we will always make decisions with this at the core of who we are. For all Beaver students to feel a sense of belonging, it's important that they see themselves reflected in the community, curriculum, and all our programming.

Our goal every day is to create a school that is making an impact – for our students, and for education as a whole. We don't take that work lightly, we need people that are relentlessly committed to it and excited to do this work—together. 
Approach to teaching and learning:
The successful candidate will have a commitment to:
Aligning the work to the BVR Mindset and New Basics as critical to the Beaver Student Experience

A future-focused education with an understanding of the complexity and ever-changing nature of the world our students are inheriting

A "next practice" mindset that understands how teaching and learning are changing and how practices should adapt

Student-centered, culturally proactive, and responsive pedagogy in which all students are met where they are, and see themselves represented and valued
About the Position:
The Middle School Math Support Team Member will work closely with our Middle School Math teachers, who teach integrated math courses combining topics in Geometry, Algebra and Statistics for grades 6-8.  The ideal candidate has math content expertise and is organized, flexible, curious, energetic, and interested in being part of a team and working alongside students. Position is ~20 hours per week (with flexibility).
Responsibilities:
Support Middle School math teachers with differentiation, student engagement, lesson execution, assessment and feedback, and student support in the classroom and during scheduled learning opportunities outside of math class

Cover math classes as a substitute teacher when needed (additional compensation provided)

Complete various administrative tasks for Middle School math teachers

Demonstrate commitment to working in and fostering an inclusive community

Seek and constructively use professional feedback

Model organization and preparation to meet all professional responsibilities reliably
Additional things to know: 
We take cleaning and building safety seriously. You can feel confident in an attentive and flexible model of work that prioritizes our community health at every step.

Complete vaccination against COVID-19 is currently a condition of employment at the School. The School considers requests for exemption on medical or religious grounds on a case-by-case basis. The School's COVID-19 and other policies are subject to change at any time.

Breakfast and lunch provided, as well as coffee and snacks.

Free parking and close to the MBTA Green Line D.
Beaver Country Day School
Chestnut Hill, MA
Middle School, High School
Day
All Gender