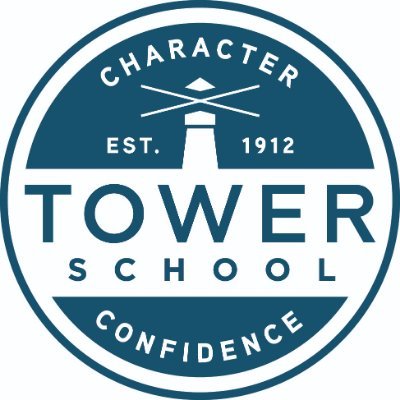 Accredited by AISNE
Middle School Division Head
Administrator / Full-Time
Tower School, Marblehead, MA
Tower School is an independent PreK-8 school located in Marblehead, MA. Our mission is to
teach students to think critically and creatively, develop joyful curiosity, embrace challenges and apply their knowledge with confidence so they may thrive within a community rich with diverse perspectives and talents.
Tower seeks a Head of Middle School who will participate fully in the life and activities of a highly engaging elementary and middle school and will contribute meaningfully to furthering Tower's mission. The next Head of Middle School at Tower will demonstrate a heartfelt appreciation of middle school students, a deep understanding of early adolescent development, and knowledge of best practices and progressive pedagogy. In addition, successful candidates will exhibit confidence and enthusiasm, a great work ethic, a good sense of humor, strong organizational and communication skills, and an ability to nurture and build community. 
Reporting to the Head of School, the Head of Middle School is a vital member of the senior leadership team at Tower.
The Head of Middle School will:
Lead with vision and ambition, inspiring faculty, advocating for and supporting students, and building effective partnerships with families 

Develop and coordinate rigorous academic programs for the 5th – 8th-grade division with approximately 105 students and 18 faculty

Model and promote high standards and expectations for academic performance, faculty and student leadership, personal integrity, and community responsibility

Recruit, hire, support, observe, and evaluate MS faculty 

Possess superior leadership and communication skills 

Demonstrate creativity and ability to think strategically

Ensure the continuity of a coherent program and practice across all grade levels at the school in close collaboration with the Lower School Head

Have significant teaching and/or administrative experience and a master's degree (preferred) and be committed to continuing the development of relevant professional knowledge and skills. 




Tower School is an equal opportunity employer. Tower does not discriminate against

applicants or employees based on race, sex, color, religion, national origin, age, sexual

orientation, disability, gender identity or expression, veteran or active military status, or any

other category protected by state, federal, or local law.

Qualified candidates are invited to email a cover letter, resume, statement of educational philosophy, and a list of five professional references with name, relationship, and contact information (references will not be contacted without the candidate's permission) to Patti Gillis, Academic Administrative Associate, Tower School;

patti.gillis@towerschool.org
Tower School
Marblehead, MA
Early Childhood, Elementary, Middle School
Day
All Gender