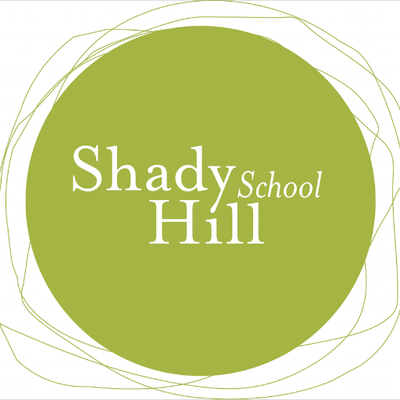 Accredited by AISNE
Middle School Counselor
Administrator / Full-Time
Shady Hill School, Cambridge, MA
Since 1915, Shady Hill, a school of approximately 520 students (PreK – 8) and 70+ faculty, has been a leader in progressive education. Shady Hill is a deeply mission-driven school. We seek to develop independent, joyful and curious learners who respect their own accomplishments and those of others. We strive to be a community whose values are strong and whose teachers are unafraid to engage students in important questions. The school's program allows children to explore their worlds and test their powers.  As a school with a historical and contemporary commitment to social justice, we believe that an inclusive and equitable community is an educational and moral imperative that empowers us all. Therefore, we seek to hire teachers who demonstrate a mindset and skill set that prioritizes cultural competence, equity, and justice in their practice with students and in their work with colleagues.
A hallmark of a Shady Hill education is the Central Subject methodology. Students in Grades 3-8 engage in an assigned Central Subject, an in-depth, integrated study of a particular time or people in history. The year-long study, which emphasizes strong content, the use of primary sources, understanding of multiple perspectives, acquisition of essential skills, and self-discovery, forms the core of our curriculum. Gradeheads (lead teachers) are responsible for developing content and implementing instruction in both social studies/history and language arts, with the support of performing arts and visual arts faculty to integrate these disciplines. Additionally, gradeheads in Beginners through Grade 4 are responsible for implementing instruction in mathematics.
Shady Hill School is also a teaching training institution. Its long-standing Teacher Training Center, which brings apprentice teachers to campus each year, prepares talented people for careers in education and allows each faculty member the opportunity to be a mentor and meaningful contributor to the teaching field.  Because of the school's commitment to teacher training, the school seeks teachers with certification or a demonstrated interest in working towards certification when hired by Shady Hill School.
Basic Purpose: This full-time, 10.5-month position provides services to the Shady Hill Middle School community, consisting of students in Grades 5-8. This position is responsible for supporting the social, emotional and behavioral needs of students in collaboration with teachers, administrators, and families.
Primary Responsibilities:
Support 5th-8th grade students' developmental and social-emotional needs through 1:1  and small group counseling, detailed record keeping, teaching on SEL-related topics, and crisis management as needed (including coordination and filing of 51A reports)
Plan and execute programming (presentations, classes, group sessions, etc) that proactively enhances mental health awareness, promotes healthy behaviors, and helps destigmatize mental health struggles
Articulate and support a climate of positive social and emotional learning through full oversight, coaching, curriculum implementation, continual program assessment, new program development, and teaching as necessary of Shady Hill Middle School's affective education/SEL curriculum
Serve as an active member of the Middle School Administrative Team through participation in weekly student support meetings and execution of relevant tasks
Collaborate with faculty and administration to develop and implement student support plans, provide consultation and observation, and offer insights and strategies
Provide guidance and support to parents and caregivers around child development and issues related to mental health through consultation, parent education programming, outside therapeutic referrals and liaising with mental health professionals in the community who are working with Middle School students and families as needed
Coordinate with various departments including Learning Resources, the Equity office, Student Life, Athletics, and Campus Safety to promote and maintain a culture of social-emotional wellness and care
Collaborate and coordinate with Lower School Psychologist to ensure continuity of support and a smooth transition from Lower School to Middle School
Maintain licensing and/or certification requirements, relevant professional development, and knowledge regarding confidentiality laws related to adolescents and mental health services in schools
As needed, participate in teaching seminars for the Teacher Training Center
Other duties as assigned
In addition, the MS Counselor will share in responsibilities associated with the position or with membership on the faculty, supervision of student activities, participating in festivals and outreach programs, as well as lunch and playground supervision. The MS Counselor is also expected to attend opening and closing meetings (August/September and June) and other faculty meetings as called.
Qualifications:
An advanced degree in counseling, school counseling, psychology or social work (or related field) and current professional certification/licensure in mental-health related field (LICSW, LMHP, LMHC, LMFT, etc)
Demonstrated and recognized experience as a middle school mental health professional (at least 3 years); Experience with educational settings is preferred
Excellent knowledge of the social-emotional and developmental needs of pre-adolescent and adolescent students
Experience with developing, coordinating, facilitating and/or teaching a school-wide social emotional learning program
Training and experience with safety and risk assessment
Ability to balance independent work and self-management while also working within a multidisciplinary team
Ability to connect with adolescents while maintaining appropriate boundaries
Strong attention to detail, written and verbal communication skills, and the ability to communicate complex student information in a respectful and clear manner
Demonstrated cultural competency, including knowledge of themselves and the cultural lenses they bring to interactions.  The candidates will understand different perspectives; interact competently and respectfully with cultures other than their own; and cultivate meaningful relationships with people that have different cultural frameworks.
Schedule Requirements:
A minimum of standard business hours Monday – Friday
Ability to occasionally work evenings and weekends as necessary
How to Apply: To apply, please send a cover letter, resume, and contact information for three references to: apply@shs.org. Please be sure to include "Middle School Counselor" in the subject line of the e-mail.
Shady Hill offers competitive salaries and a generous benefits package, including medical, dental and vision insurance plans, a school-matched retirement plan and paid time off. Shady Hill is an Equal Opportunity/Affirmative Action Employer. For more information on Shady Hill please visit us at www.shs.org. 
COVID 19 Protocols: All Shady Hill employees are required to provide proof of vaccination and to observe campus COVID protocols. All health and safety protocols are subject to change based on state, local and CDC guidelines and at the discretion of the Health and Safety Team.
Shady Hill School
Cambridge, MA
Early Childhood, Elementary, Middle School
Day
All Gender