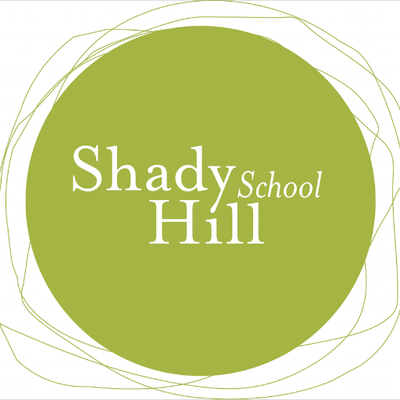 Accredited by AISNE
Middle School Central Subject (Humanities) Teacher & Advisor
Faculty / Full-Time
Shady Hill School, Cambridge, MA
Position:                 Middle School Central Subject (Humanities) Teacher & Advisor (anticipated Fall 2023)
Reports To:            Middle School Division Head
Department:          Instruction 
FLSA:                    Exempt
Date Updated:       November 2022
The Middle School consists of students in Grades V-VIII.  For the 2022-2023 academic year, classrooms will ideally have between 14-18 students and one gradehead. 
Specific Gradehead Responsibilities:
Teach the yearlong, grade-level assigned Central Subject (See

document

for further descriptions of each grade's Central Subject)

Grade V: Ancient and Modern China

Grade VI: Africa (focus on West Africa)

Grade VII: The Early American Experience (pre-contact USA to Constitutional Convention) 

Grade VIII: Democracy and Immigration in the United States

Monitor the social, emotional, and academic lives of early adolescent students, creating an identity-safe and caring classroom environment and community

Serve as the primary point of contact for student's families, coordinating and communicating with grade level colleagues to provide continuity of experience and care

Manage all classroom responsibilities, including designing and implementing curriculum, differentiating instruction to meet the needs of all learners, utilizing a variety of approaches to teaching and assessing students

Communicate about student progress, write reports, hold parent conferences, and meet with administrators and other faculty to support the needs of individuals

Work collaboratively with grade level team and other members of the Central Subject department to shape and refine the curriculum

Document curriculum using Atlas curriculum mapping software

Engage in professional development to enhance inclusive teaching and leadership practices. The school offers extensive professional development opportunities, including faculty summer study, travel grants, and yearly trips to the People of Color Conference for BIPOC employees.

Athletics coaching is strongly encouraged and coaching outside of the school day provides additional compensation
In addition, the Middle School Gradehead will share in responsibilities associated with the position or with membership on the faculty, supervision of student activities, participating in special events and outreach programs, as well as lunch and recess supervision. The Middle School Gradehead is also expected to attend opening and closing meetings (August/September and June) and other faculty meetings as scheduled and to serve on committees of the faculty. 
Qualifications:
Bachelor's degree required, Masters degree preferred 

At least three years of prior middle school teaching experience in English language arts, social studies/history, or humanities preferred

Experience with diverse learners and demonstrated ability to differentiate instruction

Employs multicultural, anti-bias, antiracist teaching strategies and materials  that reflect cultural competence

Effective, timely, and professional communication skills
COVID 19 Protocols:
All Shady Hill employees are required to provide proof of vaccination and to observe campus covid protocols. All health and safety protocols are subject to change based on state, local and CDC guidelines and at the discretion of the Health and Safety Team.
To apply: Please send a pdf including a cover letter and resume to: apply@shs.org or Shady Hill School, 178 Coolidge Hill, Cambridge, MA 02138. 
Shady Hill offers competitive salaries and a generous benefits package, including medical, dental and vision insurance plans, a school-matched retirement plan and paid time off. Shady Hill is an Equal Opportunity/Affirmative Action Employer. For more information on Shady Hill please visit us at www.shs.org.
Shady Hill School
Cambridge, MA
Early Childhood, Elementary, Middle School
Day
All Gender