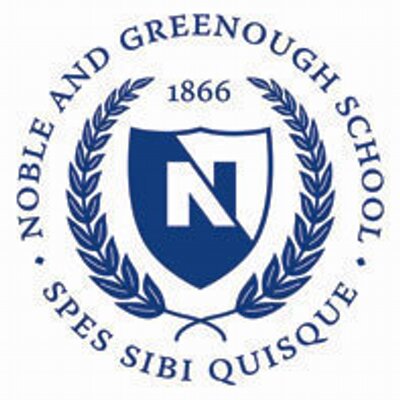 Accredited by NEASC
Middle School Athletic Director and Lead Athletic Scheduler
Staff / Full-Time
Noble and Greenough School, Dedham, MA
Founded by George Washington Copp Noble in 1866, Noble and Greenough School is a non-sectarian, rigorous academic community dedicated to motivating and inspiring students to achieve their highest potential and to lead lives characterized by service to others. Nobles is committed to creating a learning environment that represents diversity of race, gender identities, sexual orientation, religion, ethnicity, national origin, background, experience, and perspective. Doing so is intrinsic to our mission and improves the educational experience for all.
Nobles seeks a Middle School Athletic Director and Lead Athletic Scheduler with enthusiasm for working in an independent school setting and a desire to embrace the school mission and values. This is an opportunity to be part of a dynamic athletic department and middle school team whose members are passionate about developing positive student-teacher relationships and fostering the growth of engaged, ethical citizens and leaders. This person will possess superior character and integrity; demonstrate strong organizational, interpersonal, communication, and leadership skills.  The primary responsibilities will include:
Overseeing the middle school athletic program under the supervision of the Athletic Director and the Head of the Middle School and in close collaboration with the Assistant Head of the Middle School;

Mentoring and evaluating the middle-school coaching staff and athletic programs;

Participating as an active member of the MS core team; 

Constructing and  managing the school's yearlong, seasonal & weekly athletic schedules;

Administering all New England Tournament applications & fees;

Directing and managing Winter Holiday Tournaments

Supervising athletic competitions;

Coaching one to two seasons

 
Bachelor's degree in sports management, physical education or related field from an accredited college or university. Master's in athletic administration preferred.  Noble and Greenough School is committed to providing a fully on-campus, safe, educational experience for our students and the community. Consistent with those goals, Noble and Greenough has a COVID-19 vaccination policy. Students, faculty, and staff are required to be fully vaccinated for COVID-19 unless there is an approved exemption for a medical reason or if the vaccine conflicts with sincerely held religious beliefs, practices, or observances, which must be documented to the school and approved. If hired, you will be required to submit a copy of a COVID-19 vaccination card.
 People of color, people with disabilities, members of the LGBTQ community, religious minorities, and members of other historically underrepresented groups are encouraged to apply.
To apply, please complete the online application and upload a résumé with cover letter addressed to: Alex Gallagher, Director of Athletics, alex@nobles.edu
Noble and Greenough School
Dedham, MA
Middle School, High School
Day, Boarding
All Gender