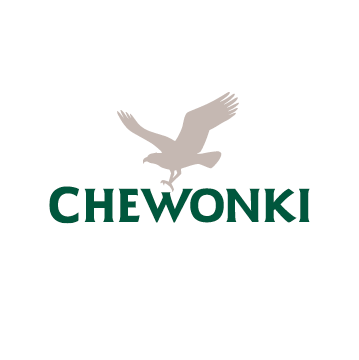 Accredited by NEASC
Mental Health Counselor LCPC or LCSW
Temporary
Chewonki, Wiscasset, ME
Position Title:  Temporary Mental Health Counselor LCPC or LCSW
Employment Category: TEMP
Permanent/Temporary:  Temporary (August 2022-November 2022)
Reports to:  Director of Health Services
Schedule (hours and weeks): Part Time, Flexible
Location: On Campus/Hybrid/Remote
SUMMARY DESCRIPTION
The Mental Health Counselor provides a full range of services to address mental health issues affecting Chewonki's participants. As a key member of our support team, the temporary Mental Health Counselor partners with the Director of Health Services, administrators, and staff to provide as needed support for participants. They may assist in communication with parents, staff, and other mental health professionals in all matters relating to a participant's mental health. They will take a holistic, strength-based approach to mental health, and aid all participants in creating tools that can help guide them through a successful Chewonki experience. They assist in accessing Chewonki's resources (i.e. referrals to professional services, organizations, and government agencies).
ESSENTIAL RESPONSIBILITIES
Work to honor and uphold the principles of diversity, equity, inclusion, and a lens of anti-racism in the best interest of participants, constituents, and staff across the organization

A willingness to work as a team member among the Health and Wellness Center and the greater Chewonki community

Assess areas in which participants may require assistance or counseling.

Assist in remediation by providing treatment plans or short-term counseling to help

participants function effectively in the school/camp environment.

Consult with program directors and relevant  staff regarding the needs of specific participants.

Maintain accurate case files and reports to track participant issues and progress.

Comply with HIPAA and FERPA requirements to ensure data privacy and the safeguarding of Chewonki medical information.

Assist families, as needed, when referring participants to professional services.

Maintain licensing and adhere to the responsibilities associated with the license.

Identify and adhere to the mandatory reporting of child abuse and neglect.
ADDITIONAL RESPONSIBILITIES
Work on the Chewonki campus and share meals with the community (if applicable)

Contribute to and collaborate with the Chewonki community through committees and foundation wide events

Share the collective responsibility within risk management (physical, behavioral, institutional, etc.) by:

Using sound judgment

Operating within your skill set and Chewonki protocols

Responding to and/ or alerting the appropriate person(s) when you see something that may compromise safety

Fulfill all other duties as assigned
PREREQUISITES
Must complete fingerprinting requirements/pass criminal background check with the Maine Department of Education

Driver's license approved by Chewonki's insurance carrier

The Chewonki Foundation requires that 100% of staff are vaccinated against COVID-19, as allowed for by the U.S. Equal Employment Opportunity Commission. Proof of completed COVID-19 vaccination will be required upon acceptance of a job offer.
REQUISITES
Attend Chewonki driver training (if applicable)

Attend required onboarding and training sessions
Please visit https://chewonki.org/about/employment-opportunities/ to apply.
Chewonki
Wiscasset, ME
Elementary, Middle School, High School
Day, Boarding
All Gender