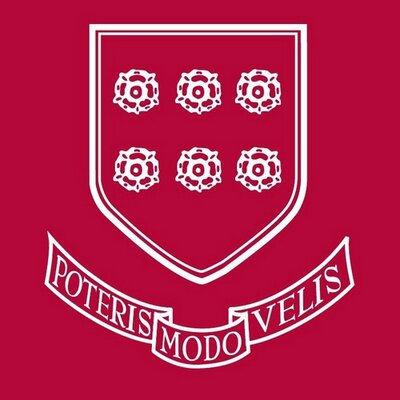 Accredited by AISNE
Mathematics Teacher, Grades 7 – 9
Faculty / Full-Time
Fay School, Southborough, MA
Description:
Fay School seeks a dynamic and flexible individual who loves teaching and understands how to engage middle school children in the appreciation of mathematical concepts and skills. Building on Fay's existing math program, this teacher will collaborate with colleagues and teach courses in grade seven through grade nine. Fay School values teachers who believe in differentiated and developmentally-aligned approaches to teaching and learning, integrate instructional technology, understand the importance of cultural competence, and are attuned to the social and emotional growth of students.
As a member of the Upper School faculty, the Mathematics Teacher is an advisor to a group of seventh through ninth grade students. They will coach or lead other afternoon duties and perform residential life duties. This position is full time with benefits. Campus housing may be available.
Qualifications:
A bachelor's degree in mathematics, math education, education, or a related field is required; a master's degree is strongly preferred. Candidates must have at least three years of teaching experience, preferably in a middle school setting. Fay School seeks candidates who will reflect and enhance the diversity of our school community.
Responsibilities include but are not limited to:
Preparing and delivering appropriate materials, lessons, and regular assessments to students in grades 7-9 using a variety of teaching strategies
Effectively using technology to enhance instruction
Assessing students' performance by issuing grades and writing comments
Conducting parent conferences and communicating effectively with parents
Attending team and department meetings, and major school events as required
As an advisor, being a primary point of contact for communication with parents
Performing two trimesters of coaching or other afternoon duties as assigned
Performing duties to support the School's residential life program
Fay School seeks candidates who will reflect and enhance the diversity of our school community. Salary to be determined based on experience and education. Interested candidates should submit a cover letter and resume containing a list of three references via our secure employment application portal.
Fay School, 48 Main Street, Southborough, MA 01772
Fay School is an equal opportunity employer and does not discriminate on the basis of race, color, religion or creed, national or ethnic origin, gender, gender identity, sexual orientation, genetic background, age, disability, or military service in its hiring, employment or other programs and activities.
Fay School
Southborough, MA
Elementary, Middle School, High School
Boarding, Day
All Gender