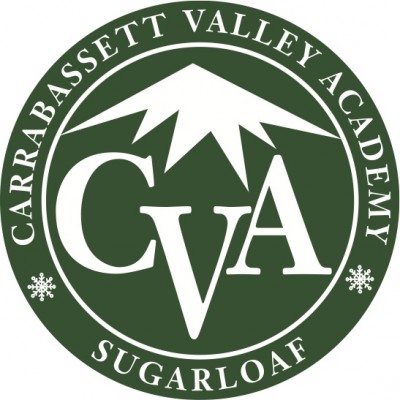 Accredited by NEASC
Mathematics Teacher
Faculty / Full-Time
Carrabassett Valley Academy, Carrabassett Valley, ME
Job Title: Mathematics Teacher

Department: Math Department at Carrabassett Valley Academy

Reports to: Karen Lanoue-Egan

Job Summary
Carrabassett Valley Academy (CVA) has an open position in the Math Department and is seeking a Mathematics Teacher for the 2022-23 school year.  This position would involve teaching both middle school and high school level math and potentially additional hours tutoring in our Academic Success Program. The ideal candidate would have experience teaching all levels of mathematics up to and including Calculus (Algebra, Geometry, Trigonometry, Pre-calculus, Calculus). Classes range in size from 6-12 students. Teaching at CVA allows for the freedom to design and develop the current curriculum to best serve the needs of the student-athletes that learn on-the-go during training and competitions. 
Interested candidates should send a cover letter and resume to klanoue-egan@gocva.com or Karen Lanoue-Egan, Carrabassett Valley Academy, 3197 Carrabassett Drive, Carrabassett Valley, ME 04947.
Essential Duties and Responsibilities
Teach up to 5 sections of Math (3 preps) for the 2022-2023 school year;  approximately 15-20 in-class hours per week

Provide prompt grading and feedback for students

Provide asynchronous travel assignments and feedback for students when out of the classroom for athletic training and competitions

Student advisor

Attend weekly teacher meetings, school meetings, and faculty meetings

Timely communication with parents, students, and co-workers

Occasional office hours set by the teacher to meet with students needing extra help
Other Duties
Perform requisite number of weekday and weekend dormitory duties required of all faculty and staff 

Tap into a student's passion for skiing/snowboarding, love of the outdoors, and willingness to work hard to help each student achieve his/her/their personal best
Qualification Requirements
Bachelor's degree required.

Bachelor's or Master's degree in math or education preferred.

Ability to teach both introductory and advanced courses in math
Compensation and Benefits 
Compensation commensurate with experience 

Health Insurance, STD, LTD, Voluntary Accident, Dental and Vision Insurance for employees working 6+months of the year

Sugarloaf Alpine and Nordic Season Pass for all employees

Meals in Campus Dining Commons open to employees and their families during the school year

On-campus housing, pending availability

Access to endless recreation opportunities of the Carrabassett Valley including skiing, hiking, mountain biking, canoeing, fishing and more
Carrabassett Valley 
Carrabassett Valley is home to 4,000-foot Sugarloaf Mountain Resort, Maine's largest ski area. The resort offers 162 skiing and snowboarding trails, terrain parks, and an Olympian-designed Cross course. In the winter months, Carrabassett Valley also offers over 80 miles of groomed trails connecting four backcountry eco-lodges for Nordic skiing, snowshoeing, and fat biking, open to the public at no charge. In warmer weather, grab a round at Sugarloaf's renowned golf or enjoy the nearly 100 miles of mountain bike trails including over 20 miles of newly-constructed, purpose-built single-track for all abilities.  With a short ride to nearby Flagstaff Lake, the 740-mile Northern Forest Canoe Trail, or any of the surrounding ponds and streams in the region, you can enjoy boating, canoeing, kayaking, and paddle boarding opportunities. Feel like hiking? Access to the Appalachian Trail is right out our front door! Carrabassett Valley has it all!
Carrabassett Valley Academy
Carrabassett Valley Academy (CVA) is an independent, college-preparatory boarding/day school for 7th grade to post-graduate students, located at the base of Sugarloaf Mountain. The mission of CVA is to foster focused, individual student-athlete development by providing the optimum balance between college preparatory academics, responsible community living, and world-class athletic training in competitive skiing and snowboarding. CVA is more than a school; it is a way of life that is shaped by the ruggedness of the terrain and environment. We create a life-changing experience not found elsewhere, an experience that creates growth, opportunity, and choices. To learn more about our unique school, visit our website at 
www.gocva.com
.
Carrabassett Valley Academy
Carrabassett Valley, ME
Middle School, High School, Post Graduate
Day, Boarding
All Gender