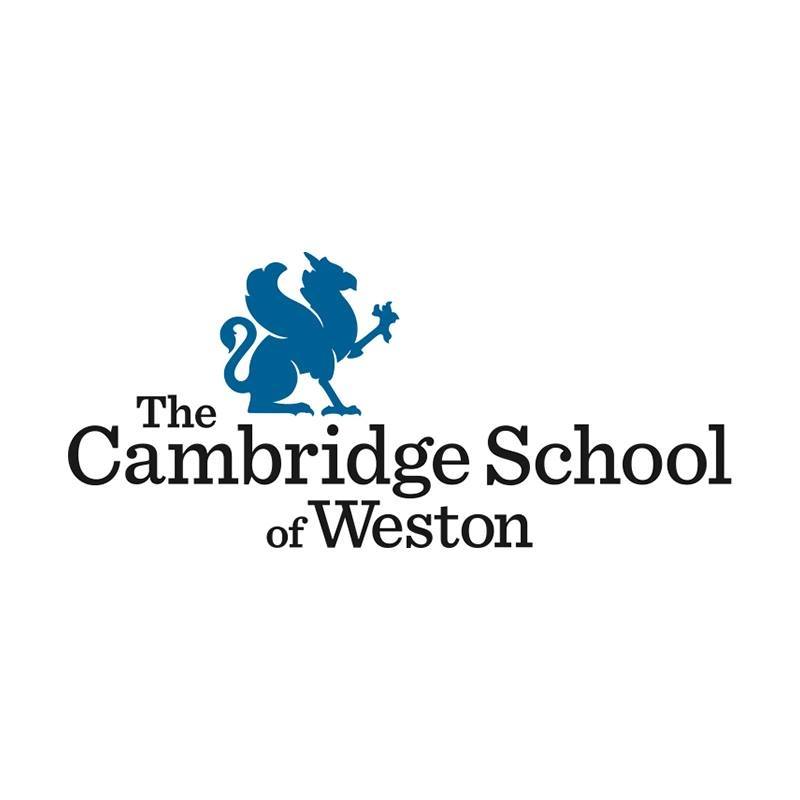 Accredited by AISNE
Mathematics Teacher
Faculty / Full-Time
The Cambridge School of Weston, Weston, MA
Start Date: August 15, 2023
Job Description: 10-month, Full-Time Faculty 
The Cambridge School of Weston seeks a full-time, experienced teacher in the Mathematics Department. Responsibilities will include but are not limited to, teaching a combination of required classes and electives that encompass the range of courses offered in the Mathematics Department. The ideal candidate possesses strong interpersonal skills, values progressive education, builds rapport with students, and has experience in differentiating and working in multiple modalities. Applicants should be well-versed in culturally responsive teaching practices and be interested in further developing their cultural competencies and equity literacy skills. Applicants must also be interested and adept in teaching mathematics through an anti-racist lens. In addition to these qualifications, our ideal candidate values collaboration among colleagues in our vibrant, art-infused school.  
Specific Responsibilities for This Position Include: 
Teach 12 blocks in the Mathematics Department. Each "block" is a six-week course that meets for 90-minutes each day. A full-time faculty member teaches two blocks per module. The teacher must be able to instruct students in a

range of math courses in a clear, concise, fun, and engaging way. Course assignments may include Geometry, Algebra 2, Analytic Geometry, Trigonometry,  Elementary Functions, Calculus, Statistics, Computer Science, Math Modeling, or Robotics.  

Contribute to the school with the equivalence of a teaching block through professional development and committee work. 

Plan, develop, and execute lessons that showcase innovation, creativity, and a passion for the art of teaching, while also utilizing distinctive instructional approaches that best serve the students'  long-term interests. 

Evaluate each student's ability to meet course standards in mathematical knowledge and skills.

Document and communicate progress to students, advisors, and guardians regarding academic

progress.

 

Participate in weekly departmental meetings prepared to discuss student concerns, teaching

pedagogy, and curriculum developments. Assist with departmental representation at school

outreach events.

 

Demonstrate a willingness and interest to learn and share new pedagogical techniques and

develop specific curricular expertise.

Read and stay abreast of current topics in math education and engage math teaching faculty in

discussions on new perspectives.
Full-time Faculty at The Cambridge School of Weston also:  
Advise up to eight students. 

Participate in our co-curricular PACE programming. Through the PACE program (Promoting  Awareness and Community Engagement), we dedicate time during the mod and the year for experiential classes, events, and activities that prepare our students to meet the demands of an increasingly complex and diverse world. A four-year co-curriculum, PACE has been designed to ensure that all CSW students develop self-awareness, social consciousness, healthy living habits,  life skills, and leadership that will serve them into adulthood. 

Participate in up to two alliance/affinity groups, student clubs, or committees.  

Chaperone two weekend activities each year to support our student life programming.

Contribute to the community in the afternoon program through coaching in the Athletics  Department or team sports. 

Preference may be given to candidates who express interest in working within our residential community (housing provided).
Skills and Qualifications: 
Bachelor's degree in mathematics or equivalent required; master's degree preferred

Minimum of three years of teaching experience required

A continued passion and desire to learn

Innovative approaches to delivering mathematics content

Knowledge of computer programing and experience with mathematical modeling

Strong interest in working with adolescents

A desire to innovate the mathematical curriculum

Ability to effectively collaborate with others

Strong interpersonal communication skills for interaction with students, staff, and parents
Qualities of the "ideal candidate:" 
An ideal candidate would have a desire for teaching adolescents, a passion for continued professional growth, a commitment to learning new things, an ability to incorporate diverse experiences into their teaching, and actionable experience eliminating barriers to equity and inclusion in educational settings.  
Deadline for Application: Candidates should submit a cover letter, résumé, and at least three references to MathematicsSearch@csw.org. No phone calls, please. We will accept applications until the position has been filled. 
The Cambridge School of Weston
Weston, MA
High School, Post Graduate
Boarding, Day
All Gender