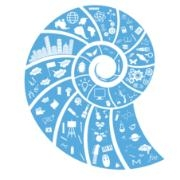 Mathematics Intern: Geometry (For Remainder of 2021-22 School Year)
Faculty / Part-Time
Meridian Academy, Boston, MA
How to Apply
Read this announcement.
Consult our website (http://www.meridianacademy.org

) to learn more about the school and to gain a fuller picture of our goals.

Send a résumé and cover letter describing your teaching experience and/or interests

by

email

to Joshua Abrams, Head of School.
Grades: 8-10
Job Starts: Any time between December 13, 2021 and January 3, 2022
Job Ends: June 22, 2022 with the possibility of a permanent full-time position starting in September 2022.
Job Description:
Meridian Academy is seeking a part-time Mathematics intern to assist during two sections of geometry three days per week and to serve as the primary evaluator of student work. The lead teacher will provide ongoing mentoring and there will be opportunities to teach classes as well.
These sections are part of an interdisciplinary STEM course. While many educational systems are talking about STEM, there are few opportunities to grow as a teacher across these domains. Meridian is experienced at developing and teaching integrated STEM courses. For these sections, geometry is taught in connection with chemistry studies and has a combined theme looking at the history of mathematics and science.
To learn more about our current course offerings, please visit http://www.meridianacademy.org/math-science-and-technology/.
Meridian is an urban, economically diverse, intentionally small, independent secondary school in the Jamaica Plain neighborhood of Boston, MA. Class sizes are 10-16 students.
Meridian's curriculum is interdisciplinary and project-based. Student problem-posing is the starting point for problem-solving and long-term original research and learning. Classes are lengthy to support in-depth investigations.
Responsibilities/opportunities include:
Observing and assistant teaching two 90-minute sections three days a week.
Providing written feedback on student projects and nightly assignments that reflect each student's progress with skills, content, and habits of mind. Recording that feedback in our homework portal.
Qualifications:
A bachelor's degree in mathematics or computer science or its equivalent.
A flexible and energetic personality that can work productively in a changing and growing school environment.
Strong interpersonal skills when working with diverse students and families.
Joshua Abrams
Head of School
Meridian Academy
Curiosity • Creativity • Community
54 Brookside Avenue
Jamaica Plain, Massachusetts 02130
http://www.meridianacademy.org
Meridian Academy does not discriminate on the basis of race, creed, color, national or ethnic origin, gender identity or expression, sexual orientation, age, or handicap in administration of its educational policies, admissions policies, hiring, and other school-administeredprograms.
Meridian Academy
Boston, MA
Elementary, Middle School, High School
Day
All Gender