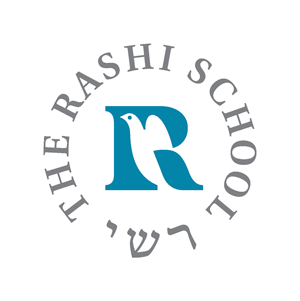 Accredited by AISNE
Mathematics Department Chair PreK-8
Faculty / Full-Time
The Rashi School, Dedham, MA
The Rashi School, the Boston Area's Reform Jewish Independent School, serving students in grades Pre-K-8 seeks a Mathematics Department Chair (Pre-K-8) for the 2023-2024 school year. Reporting to the Assistant Head of School of Academic Strategy, the Mathematics Department Chair will be responsible for ensuring that the Pre-K-Grade 8 mathematics curriculum is consistently evolving to reflect current best practices in mathematics education. In our warm and inclusive community, children are appreciated for who they are as they learn and develop their identities. With the school's foundation of rigorous academics and differentiated instruction and a mission rooted in social justice, we want our students to ask the tough questions—not just the who, what, where, but the how, why, and what can I do to fix it? Rashi graduates have the confidence to try new things and to fail forward. With kindness at their core, they become empowered learners, change agents, global Jewish citizens, and good friends. 
Position Responsibilities:
Supervise 2-3 Middle School mathematics teachers through observation, classroom modeling, and coaching of best practices.

Work in collaboration with the Director of Curriculum and Instruction and the Lower School Mathematics Specialist to align the Lower School and Middle School Mathematics Curriculum to create a clear progression of skills and topics from Pre-K to Grade 8.

Work in collaboration with the Lower School Math Specialist to ensure that pedagogy and best practices are aligned between the Lower School and Middle School.

Work collaboratively with colleagues, the Middle School Learning Specialist, and Middle School Dean of Students, the Head of Middle School, and other relevant staff to support and challenge all learners in the Middle School. 

Teach 1 section of mathematics in the Middle School. 

Lead bi-weekly Middle School mathematics meetings.

Facilitate professional development offerings for faculty in math.

Lead a Middle School advisory. 

Participate in other aspects of Middle School life assigned by the Division Director.

Collaborate with the High School Placement office on relevant parts of the high school application process and course placement.

Attend weekly faculty meetings on Wednesday afternoons.
Personal Characteristics:
Collaborative

Creative

Analytical

Continuous learner

Open to feedback

Strong communicator 

Active listener

Commitment to working in and fostering an inclusive community

Belief in Rashi's Mission and Core Values
Qualifications:
Undergraduate or advanced degree in mathematics

Minimum of 5 years teaching mathematics at the middle or high school level

Previous experience working as a mathematics specialist of department chair preferred

Familiarity with elementary mathematics curriculum and pedagogy preferred 
Physical Requirements:
Able to sit, stand, type, twist, bend.

Able to use telephone and computers.
How to apply: 
Interested candidates should email a cover letter, resume, and professional references to jobs@rashi.org.
Rashi is proud to be an equal-opportunity employer. Guided by our core values of justice, respect, learning, community, and spirit, and with social justice as a foundational cornerstone of our school, we are committed to building an inclusive community that honors and respects each individual, their varied identities, and their spirit. We seek to listen, learn, and grow together to ensure that we are a place in which all community members can thrive. We welcome applicants of all backgrounds, including age, race, color, national origin, ancestry, religion, sex, sexual orientation, gender identity or expression, marital status, pregnancy, disability, mental disorder, familial status, veteran status, genetic information, or any other protected characteristic as established by law.
The Rashi School
Dedham, MA
Elementary, Middle School
Day
All Gender
Religiously-Affiliated