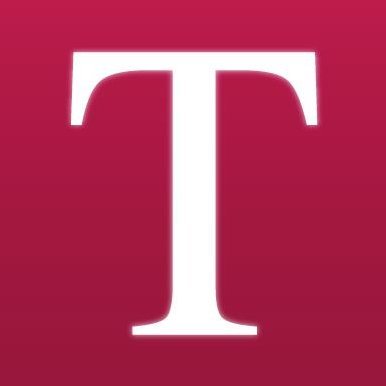 Accredited by NEASC
Mathematics & Computer Science Teacher
Faculty / Full-Time
Tabor Academy, Marion, MA
About Tabor Academy
Tabor Academy has a rich history that dates back to 1876 when the school was founded by Elizabeth Taber. Mrs. Taber had a lofty vision for the institution, including building character of young people from across the country. Today, we honor that legacy and embrace an international and diverse student body. Our work is guided by our principles of life-long learning, personal responsibility, and care for others. Here, students are encouraged to take risks and challenge themselves as they prepare to step into the world as global leaders.
For nearly 150 years, Tabor Academy has served the Marion, Massachusetts community as a premier coeducation, college preparatory boarding and day school. As the School by the Sea, Tabor offers an uncommonly beautiful setting in which to live and learn for students grades 9-12. The school provides a wide breadth of academic offerings for students to explore their interests, understand their strengths, and develop their critical thinking and communication skills. Tabor graduates are leaders, adaptable, and exceptionally skilled at navigating the 21st century.
Summary:  
Tabor Academy's Mathematics and Computer Science Department seeks a compelling and passionate educator to teach mathematics and, potentially, computer science. At Tabor, we believe that critical thinking, logic, and reasoning are life skills honed by mathematical study. We emphasize the utility of mathematics to model the world around us. Tabor math and computer science courses seek to develop perseverance in our students as a key factor in problem solving and leverage technology to enhance their understanding of mathematics. The ideal candidate will have experience teaching all levels of mathematics. The ability to teach in the computer science classroom is also highly desirable. As a residential school, Tabor considers the work of faculty broadly, and we engage with students both during and beyond the academic day. Faculty members at Tabor can expect to be responsible for weekly evening and monthly weekend supervisory duties and to be responsible for contributing to the life of the school for two seasons in the co-curricular and/or athletic program. This position includes housing.
The successful candidate will:   
embrace an initiative-driven faculty culture focused on advancing Tabor Academy's mission
pursue an understanding of current teaching pedagogies and adolescent development
model flexibility in both implementing best learning practices and pursuing success for each student
possess a high degree of cultural competency and demonstrated experience working with diverse populations and perspectives
be able to teach a wide range of mathematical topics (Minimum: Algebra I through Precalculus; Preferred: Single/Multivariable Calculus, Differential Equations, Linear Algebra, Probability Theory)
be familiar with basic computer science concepts (preferred)
demonstrate fluency with academic technology that advances learning for students and a willingness to integrate technology into classroom experiences (ex: SMART Boards, TI Graphing, Desmos, Wolfram, etc)
enjoy collaborating with colleagues within and across subject areas, and throughout multiple aspects of school life
invest in the community and participate in the lives of our students outside of the classroom
convey patience, empathy, enthusiasm, and optimism in their work with adolescents and faculty
possess excellent interpersonal, communication (writing, listening, speaking), and organizational skills, and exhibit the ability to interact and work effectively with students, parents, faculty and other employees.
commit to self-reflection, work independently, and pursue professional growth and networking opportunities that will allow for full engagement in discovering and implementing best practices in this role
Qualifications:
Minimum: Bachelor's degree in a relevant field
Preferred: Experience in secondary or post-secondary instruction and/or residential oversight.
Tabor Academy is eager to consider applications from people traditionally underrepresented in independent boarding school communities.
To Apply:
Electronic materials only, please.  If interested, please send employment application, cover letter, resume, and educational philosophy to employment@taboracademy.org with "Math & Computer Science" in the Subject line.
Tabor Academy is eager to consider applications from people traditionally underrepresented in independent boarding school communities.
Tabor Academy is committed to building a diverse, equitable, and inclusive community – and hiring and retention processes, more specifically – informed by the NAIS Principles of Good Practice – Equity and Justice. Additionally, across all areas of school life, we prioritize practices based on Mind Brain Education (MBE) research; the relational skills of active listening, empathic understanding, critical thinking, and genuine inquiry; and pursuits that actively seek out and invite in diverse perspectives. At Tabor Academy, students come from all over the United States and over 21 countries to be part of an engaging community. Our diverse and inclusive student body welcomes individuals from all races, religions, and economical backgrounds and fosters students becoming engaged and committed global citizens with a disposition to act in service to the common good.
Located 15 minutes from culturally rich New Bedford, home to the Whaling National Historical Park; stories from when the city was a station on the Underground Railroad and home to Frederick Douglass; a hub for Blue Economy Corridor innovation; seafood from America's #1 fishing port; and a landscape that attracts sailors, bikers, and golfers, Marion and the Southcoast are teeming with opportunity.
Tabor Academy does not unlawfully discriminate on the basis of age, gender, religion, race, color, sexual orientation, gender identity, genetic information, pregnancy or pregnancy-related condition, disability, or national or ancestral origin in the administration of its educational policies, scholarship and loan programs, athletic and other Academy-administered programs, or in the administration of its hiring and employment practices. 
Tabor Academy
Marion, MA
High School
Day, Boarding
All Gender