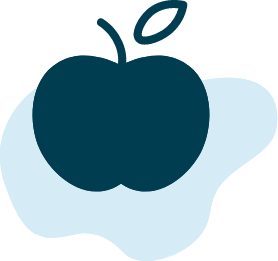 Accredited by NEASC
Math Teacher
Faculty / Full-Time
Waring School, Beverly, MA
Mission:  Waring School is a co-educational, college preparatory day school of 160 students, grades 6-12 in Beverly, MA. Waring's mission is "To create and sustain a community of lifelong learners who are working together for the individual and common good."
Summary: Waring School seeks an enthusiastic and collaborative teacher of mathematics who is looking to thrive in a small learning community. The position will include teaching up to three sections of middle school and high school mathematics. We are looking especially for candidates with experience teaching middle school math, geometry, or precalculus and above. Candidates with background and interest in teaching science, engineering, or other STEM disciplines as well are encouraged to apply (see related posting).
The  successful candidate is a life-long learner wishing to share their interests and selves with our community. Our classes encourage collaboration and discussion. We seek to develop not only math skills, but also persistence and flexibility in problem solving. This role may involve duties in other areas such as Athletics, Advising (through Tutorial program), Math co-curriculars, Experiential Learning (through Endterm and Camping Trip programs), Robotics, Debate, Theater, and more.
Key Responsibilities include: Teaching Mathematics
Important Note: Please see our website for other job postings that may be of interest.
Job Requirements:
Bachelor's Degree in Math or other STEM field, or education degree with Math specialty;
At least two years of teaching experience is preferred, although not a requirement for application;
Strong interpersonal and organizational skills, with the ability to inspire and motivate adolescent learners and to work well with colleagues;
Familiarity with Google suite, including Google classroom, preferred;
Familiarity with digital teaching and learning tools preferred;
Participation in annual all-school events such as Program Night, Graduation, Convocation;
Participation in Experiential Learning aspects of our program, including Camping Trip and Endterm, as agreed upon based on FTE work percentage;
Attendance at co-curricular aspects of our school program, e.g. All-School Meetings, as agreed upon based on FTE work percentage;
Participation in Faculty Meetings and Professional Days, as agreed upon based on FTE work percentage (currently 80%, but could be 100% with additional responsibilities)
Reports to the Associate Head of School or designee.
Application Process:
Interested candidates should email a résumé and letter of interest explaining their background to: positions@waringschool.org as soon as possible.
Waring School is an Equal Opportunity Employer. At Waring, we are committed to building a diverse, equitable, and inclusive community that affirms individual voices and promotes anti-racist education. Waring encourages candidates of color and of underrepresented groups to apply for our positions as well as teachers/staff from public schools. Waring School actively seeks to increase the diversity of its faculty and student body, and does not discriminate in employment practice with regards to gender, race, color, disability status, gender identity or expression, sexual orientation, genetic information, religion, or national and ethnic origin. Waring offers competitive salaries and excellent benefits.
Waring School
Beverly, MA
Elementary, Middle School, High School
Day
All Gender