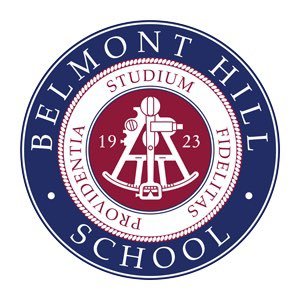 Accredited by NEASC
Math Teacher
Faculty / Full-Time
Belmont Hill School, Belmont, MA
Belmont Hill School seeks a Math teacher to begin in July 2022. Candidates should be comfortable teaching all levels within our curriculum as well as have demonstrated experience teaching AP Calculus.  As a full-time faculty member, the candidate will teach four sections. Coaching involvement and/or the ability to advise or oversee extracurricular activities will be expected with this position.  Teaching experience, experience in similar school environments, and an advanced degree are preferred but not required.
Belmont Hill School is a non-denominational school for boys in grades 7-12 situated on 29 acres in Belmont, MA, a suburb 20 minutes northwest of Boston. Primarily a day school, Belmont Hill also maintains a five-day boarding program for approximately 30 students in order to serve students from a broader geographic region. The School seeks to build a diverse and inclusive community of teachers and students as it pursues its timeless mission of "developing young men of character." A faculty of 65 men and women work together to offer the 440-member student body a challenging, college preparatory curriculum grounded in the School's deep commitment to character education and relational learning. Beyond a strong history of athletic competition as a key component of character education, Belmont Hill is also proud of its burgeoning programs in the fine arts, music, and theater.
The School's deep sense of community is evidenced by its passionate alumni body and cherished traditions including weekly chapel gatherings, sit-down family style lunches, and a daily pause for milk and cookies. A founding member of the International Boys' School Coalition, Belmont Hill is a worldwide leader in boys' education. Having welcomed a new Head of School in 2018 as the School looks towards its centennial in 2023, it is an exciting time to join Belmont Hill as the School seeks to embrace both its time-honored traditions with a broad commitment to innovative thinking and teaching.
For more information about our school, please look at our website: www.belmonthill.org.
Belmont Hill School
Belmont, MA
Middle School, High School
Day, Boarding
Boys