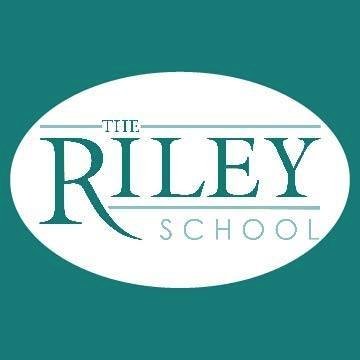 Accredited by NEASC
Math Facilitator
Administrator / Other
The Riley School, Rockport, ME
Math Facilitator
The Riley School is seeking an energetic and dynamic math facilitator. This is a very unique position for an educator who loves working with children ages 7-14, and is prepared to facilitate multi-age classrooms in an incredible setting. The position has the possibility to be ages 7 -14 , 7- 10, or 10-14 depending on the applicant's strengths and the school's needs. This is a full-time, or part time school year-only position. We will find the perfect position for the right candidate. 
Nestled just off of Glen Cove in Rockport, Maine The Riley School is an adventure in learning. Our small multi-age classrooms provide opportunities to build strong, collaborative relationships with both the adults and children on campus as well as nurturing the unique talents of each individual.  With a student teacher ratio  of ~1:8, children are supported to develop the skills, attitudes and self-awareness which will guide them to remain life-long learners and creative, independent thinkers. Riley's holistic approach creates an exciting environment where children actively engage in their own learning. Everyone at The Riley School is both a leader and a learner.  
Our 21 acre campus is ideal for outdoor and hands-on learning. Our children learn by doing, by questioning and by self-discovery. This approach provides children with a learning environment where intellectual fulfillment, self-esteem, and responsibility for self are continually nurtured alongside the traditional academic endeavors.
We recognize the need for our faculty to know their children well and to use wisdom, sensitivity, love and humor to build a secure learning environment that promotes academic and personal growth.  Affection, choice, trust and mutual respect are key ingredients in nurturing a child's natural love of learning. Each child is supported in expanding his or her creative, and intellectual world through coordinated, meaningful and challenging experiences that lead to academic success. 
The Riley School has a dynamic team of learning facilitators. As the Riley School Math Facilitator, you will be responsible for planning, implementing and documenting a daily age-appropriate program which meets the developmental needs of all children while creating a positive class environment favorable to learning and personal growth. It is important to note that we are a small community where a lot is asked of each individual and the impact of actions and tone is significant.
The Riley School Math program works to develop meaningful and positive relationships with numbers, arithmetic and mathematical concepts while building math sense and basic arithmetic with whole numbers and fractions through Pre-Algebra/Algebra in a course sequence developmentally appropriate to each individual child. Math is presented in a way that allows children to find meaningful purpose in daily use. 
Riley is a school that trusts children as learners, respects the individual and honors childhood. 
Strong applicants will have:
A deep respect for children in both tone and action;

Related work experience in field (preferred);

Well-versed in Progressive education and contemporary english instructional methods; utilize experiential learning techniques; encourage problem solving and independent thinking;

Has a range of instructional approaches and alternative methods of assessment appropriate for the strengths and needs of diverse learners, including direct instruction, inquiry-based learning, and hands-on projects;

An understanding of and experience facilitating a child-centered learning: interdisciplinary  and project based learning; 

Ability to develop, implement, facilitate and revise individualized education program for all students; Skills with individualizing and customizing learning;

Solid interpersonal skills; effectively collaborate and communicate with other facilitators, families, and children to plan, develop, facilitate, and revise collaborative learning experiences; a team player in both oral and written forms;

Demonstrated maturity, humility, professionalism, confidence, and a strong work ethic inside and outside the classroom; understanding of confidentiality;

Positive, enthusiastic about learning and creative thinking; A passion for learning and a deep respect for children as individual learners;

Promote positive student behavior by developing and modeling a culture of respect, active student investment and participation, and rapport in the classroom; promote and model good health habits;

Must have a sincere interest, commitment and ability to help children grow into life-long learners and creative, independent thinkers;

Have a reflective and open, growth mindset with a willingness to grow and develop professionally; be a continual learner; seek  growth opportunities and development of skills and practice;

embrace feedback and constructive criticism in the spirit of constant improvement.
Required:
Bachelor's Degree

CPR/First Aid Certification

Background check

Understanding of Progressive learning theory and practice

Commitment to the mission of The Riley  School

Sense of humor
Duties:
Will develop, implement, facilitate and revise individualized education program for all students in both individual and small group settings
Will assist students in successful learning by providing regular guidance, mentoring, and support during classes
Provide ongoing feedback and assessment  of a child's cognitive and personal growth
Provide narrative and in person reports to parents regarding student progress
Be open to Integrating art, gardening, physical activity, outdoor experiences into curriculum
Benefits:
Ongoing professional development through continued education opportunities, training, and direct staff support.

Autonomy in curriculum design

Paid school vacation, holidays, and snow days plus sick time.
Please send a cover letter, resume, statement of  educational philosophy , two letters of recommendation, and list of three references to The Riley School, P.O. Box 159, Rockport, ME  04856 or email director@rileyschool.org.
We will be accepting applications until the position is filled, however, review of applications and interviews will begin immediately.  FMI about The Riley School, please visit www.rileyschool.org and our Facebook page.  The Riley School is an equal opportunity employer.
The Riley School
Rockport, ME
Early Childhood, Elementary, Middle School
Day
All Gender