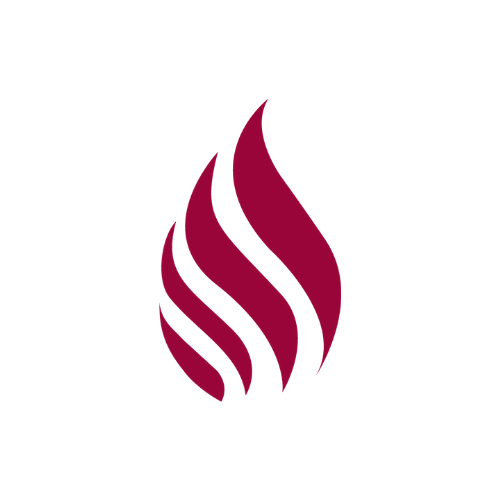 Accredited by NEASC
Marketing Digital Content Designer
Staff / Full-Time
Gann Academy, Waltham, MA
Are you a creative Marketing Digital Content Designer who understands website, email, and social media marketing strategy and graphic design? Do you thrive on using your talents to make a difference while working as part of a dynamic, fun team?
The Marketing Digital Content Designer joins the Gann Marketing and Communications team and will leverage a variety of digital and design skills to focus on digital and written assets for external website, school management software, email marketing, social media, print materials, and other assets. The successful candidate will be a self-starter and creative problem solver with an approachable, clean design esthetic. Organization and self-motivation are vital. This is a collaborative role that will involve close work with the admissions, advancement, and business teams, along with the teaching and learning department. With fast-paced days, excellent communications, responsiveness, and agility are must haves for this role.
This is a full-time, 12-month, in-person position with a salary range of $47,000 to $52,000 annually, reporting to the Director of Marketing and Communications. During the interview process you will be asked to do a writing assessment as well as a sample design.
ESSENTIAL FUNCTIONS
Gann Academy is committed to building an inclusive workplace culture where talented people of widely diverse backgrounds can thrive. We believe the inclusion of diverse perspectives will improve our work and produce better societal and learning outcomes for all. All employees participate in this commitment whether internally, in building a welcoming workplace culture and /or externally, in ensuring inclusive engagement with families, donors, vendors, allies, and others.
Coordinates design and copy for marketing projects from initial conception through to completion. Selects the appropriate medium for each project and manages multiple projects while adhering to deadline schedules and quality requirements.
Updates and maintains existing website, MyGann (internal education website).
Creates and builds assets for email marketing, print materials, Instagram, Facebook, YouTube, and TikTok accounts. Creates and updates content for all on-site digital platforms. Works with Director of Marketing and Communication to ensure all Gann websites and digital platforms remain current and relevant.
Creates video, photographic, and graphic content with goal of building Gann presence on social media and supporting dynamic collateral development.
Create, update, and build large format signage, social media advertising, animation, and bite-size short form videos, as well as print collateral, large format advertising, brochures, digital ads, and logos.
End products may include print and digital materials such as brochures, direct mail, advertising, flyers, emails, signage, promotional merchandise, and special projects.
Prepare files for release, reviews proofs, and final products for accuracy.
Communicates with marketing team and external vendors. Manages vendor relationships and communications regarding collateral production.
Maintains the integrity of Gann brand identity across all creative and deliverables.
Maintains all creative assets; establishes and maintains filing system
Keeps up with graphic design trends and competitors, present to marketing leadership. Evolves with print and video trends to keep graphic content engaging and relevant.
The above responsibilities are intended to describe the general nature and level of work being performed by people assigned to do this job and is not intended to be an exhaustive list of all responsibilities and duties required.
COMPETENCIES AND SKILLS
In-depth knowledge of graphic design, photography, editing videos, printing procedures, finalized file production as well as digital and social media (including production, on-line media, and user experience)
One to four years of experience in graphic design
Able to present design concepts to colleagues and articulate a clear creative vision
Bachelor's degree or related experience in Graphic Design or in related field
Proficient on a Mac computer
Has high level of proficiency Adobe Creative Suite; Adobe InDesign, Canva, Photoshop, Illustrator, Adobe Premiere and After Effects
Excels in a team environment; demonstrates strong collaboration skills and flexibility
Exceptional organizational skills and meticulous attention to detail
Effective time management skills with a proven ability to meet deadlines
LANGUAGE SKILLS
Must be proficient in English to carry out work as assigned.
SUPERVISORY RESPONSIBILITIES
WORKING CONDITIONS/PHYSICAL DEMANDS
Physical demands include dexterity for office machine/supply operation including but not limited to computer, telephone, electronic calculator, copy machine, and printers. Stooping, bending, and reaching for files or supplies, and sitting or standing for extended periods of time are common.
EQUAL EMPLOYMENT OPPORTUNITY
Gann Academy is an equal opportunity employer. It is the policy of the school to prohibit discrimination and harassment of any type and to afford equal employment opportunities to employees and applicants, without regard to race, creed, color, religion, national origin, sex (including sexual orientation, gender identity or expression), and pregnancy, age, physical or mental disability, genetic information, or veteran status.
ACCOMMODATION
External and internal applicants, as well as position incumbents who become disabled as defined under the Americans with Disabilities Act must be able to perform the essential job functions (as listed) either unaided or with the assistance of a reasonable accommodation to be determined by management on a case-by-case basis.
E-VERIFY
This employer participates in E-Verify and will provide the federal government with your Form I-9 information to confirm that you are authorized to work in the U.S. If E-Verify cannot confirm that you are authorized to work, this employer is required to give you written instructions and an opportunity to contact Department of Homeland Security (DHS) or Social Security Administration (SSA) so you can begin to resolve the issue before the employer can take any action against you, including terminating your employment. Employers can only use E-Verify once you have accepted a job offer and completed the Form I-9.
LIFE AT GANN ACADEMY
Gann Academy is mission-driven and innovative and is committed to a diverse professional community. Professional engagement with diversity and multiculturalism informs both our pedagogy, our work, and our programming.
Perhaps most of all, Gann offers a community of smart, collaborative, and compassionate professionals people who care about their work, their school, and their colleagues. We help one another learn, solve problems, and have fun. Consistently, Gann professionals tout the support and teamwork of their colleagues as a unique highlight of their Gann experience, and one in which Gann is different from any other school or community. Come, find out for yourself!
Gann Academy
Waltham, MA
High School
Day
All Gender
Religiously-Affiliated