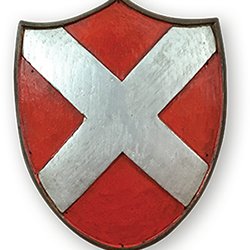 Accredited by NEASC
Manager of Development Events and Engagement
Staff / Full-Time
St. Andrew's School, Barrington, RI
Position Title:  Manager of Development Events and Engagement
Supervisor:  Director of Development
Department: Development       
Classification: Full-Time Exempt
Position Summary:
This administration position is an essential member of the Development Team. They will lead all fundraising and cultivation events as well as coordinate engagement activities for parents, alumni and other constituencies. Responsibilities include the creative development, planning, and implementation of the school's two main fundraising events (currently golf tournament and gala) and all cultivation and stewardship events during the year.  
Essential Functions:
Lead and coordinate all of the logistics for two lead fundraising events during the year (currently the Spring Gala and Golf Tournament) 

Lead and coordinate parent engagement events, including the Barrett Pie Race, Fall Family Weekend, New Parent Gathering, Coffee at the Chapel, Vespers, and other events that arise.

With leadership from the Director of Alumni Engagement, support the coordination of alumni gatherings, reunions, and other events that arise. 

Recruit and manage volunteers for events. 

Serve as the liaison for the St. Andrew's Parent Association (SAPA), attending monthly meetings and supporting their efforts, including the Parent Grade Representative program. 

Create printed and visual materials for development events.

Contribute to written materials and web publications to support events. 

Manage all mailing logistics, including supply ordering, list creation, scheduling, and logistics for event invitations, solicitations, and others as needed.  

Actively solicit gifts from individuals and corporate sponsors for fundraising events.

Write solicitation letters and pledge collection letters.

Present and report on event planning and revenue goals on a regular basis.

Represent the school in a positive manner while managing relationships with donors, parents, and other St. Andrew's groups.

Contribute to team meetings.

Participate in the responsibilities of weekend duty as assigned.

Other duties as assigned.
Education, Experience and Skills Required:
Excellent written and verbal communication skills

Extensive computer and social media skills

Excellent interpersonal, teamwork and diplomacy skills

A demonstrated ability to work independently and as a member of a team

A demonstrated ability to meet deadlines

An ability to work flexible hours as necessary, including some evenings/weekends for special events
Specialty Skills and Knowledge Preferred
Demonstrated ability to work independently with a commitment to collaborative efforts

Ability to juggle a variety of tasks and maintain confidentiality

Experience with event planning, in particular for nonprofit organizations 

Experience with independent schools

Experience with design software and social media platforms

Raiser's Edge or database software experience a plus
To apply, send a cover letter and resume to Kerrie Donahue, Director of Development at kdonahue@standrews-ri.org. 
St. Andrew's School
Barrington, RI
Elementary, Middle School, High School, Post Graduate
Day, Boarding
All Gender
Religiously-Affiliated