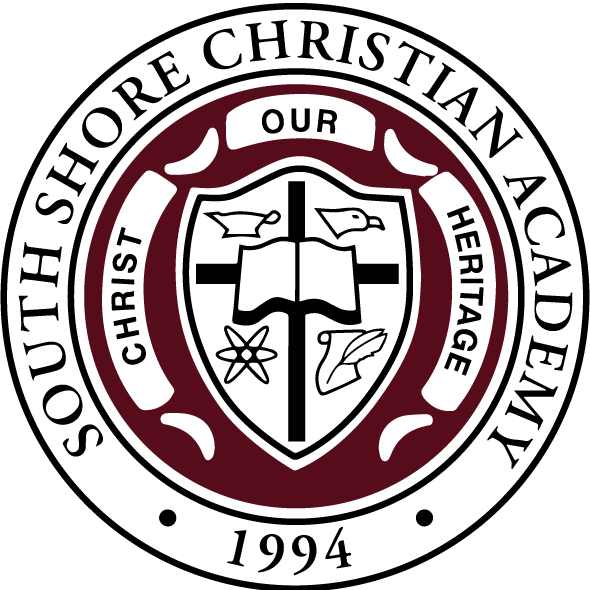 Lower and Middle School Teacher and Aide
Faculty / Full-Time
South Shore Christian Academy, Weymouth, MA
South Shore Christian Academy is a Christian, Preschool-Grade 12, college-preparatory, richly diverse day school south of Boston, Massachusetts. We are on a mission to "glorify Jesus Christ by revealing truth, imparting knowledge, stimulating spiritual growth, and developing Christian character in young men and women through a college preparatory curriculum taught by Christian teachers," so that students can be well-equipped to "do justice, love mercy, and walk humbly with God" in our world. Our Spanish program was recently expanded to include instruction from preschool through high school, opening the exciting possibility that all SSCA graduates will be proficient in Spanish in the foreseeable future. So, our new Lower and Middle School Spanish Teacher and Aide will be an enthusiastic and collaborative professional able to help our program continue on that path.
This individual will engage students in grades K-7 in a wide variety of multi-modal, culturally-rich activities that help them to develop increasing proficiency in Spanish, while enabling students to discover the ways that their increasing skills can be leveraged for the Lord's good purposes. In this way, the teacher will support the school's mission not only to "reveal truth" and "impart knowledge," but also to "stimulate spiritual growth and develop Christian character in young men and women through a college preparatory curriculum taught by Christian teachers." In addition, this faculty member will support other facets of our lower school program as an aide for approximately 50% of the time.
The ideal candidate will be an avid learner, a fun and patient teacher, and an eager collaborator committed to helping lower and middle school students grow intellectually, socially, and spiritually. The teacher will embody a proficiency-based approach, inviting students to use language with increasing confidence and sophistication in authentic ways and contexts. This teacher will also have the opportunity to participate over the coming years in our accreditation and curriculum review process, helping to shape and improve our school. This is a full-time, salaried teaching position with generous health benefits and standard school vacations.
Minimum Requirements
Must be a Christian and affirm SSCA Statement of Faith and Teaching Positions.
Must exhibit a high degree of cultural competency to contribute within a multi-racial, multi-denominational environment.
Advanced Spanish proficiency required.
Bachelor's degree in Spanish, Education, or related field required.
Experience with, and orientation toward, proficiency-based and understanding-based learning pedagogies strongly preferred.
At least two years of teaching experience is preferred but not required.
Must exhibit competency in the use of technology in an educational context, including learning management platforms, word and data processing, distance learning tools, and other applications useful for teaching and learning.
Required to move about campus regularly, including navigating stairs; to sit, stand, talk, hear, see; and to lift loads of 30 lbs.
Must be able to perform all job functions, or modified functions, remotely if required or deemed necessary by the Head of School.
SSCA conducts background checks and employment authorizations.
Essential Responsibilities
Planning and curriculum design: maintain understanding-based learning goals for students; develop assessments that measure student learning relative to those goals; develop units, lessons, and activities that help students to learn and grow accordingly.
Instruction: systematically guide students in daily learning activities, including direct instruction, application and practice, exploratory activities, hands-on projects, and public exhibitions of learning. Provide formative and summative feedback to help students grow in their understanding; engage students in metacognitive activities to help them monitor their own goals and progress.
Mission alignment: Construct learning experiences designed to "stimulate spiritual growth and develop Christian character" in students, in keeping with the SSCA mission statement. Conform to the school's philosophy of education and stated Characteristics of Professional Excellence.
Integrated approach: Construct learning experiences that help students to see the relevance of Biblical principles and the cross-disciplinary interconnectedness of knowledge.
Student support: find ways to help students succeed when they encounter difficulties; make productive use of technology and differentiate instruction to meet students' needs and interests.
Classroom management: maintain clear, high expectations for student behavior, and cultivate a classroom culture that is orderly, productive, respectful, supportive, and joyful.
Discipleship: cultivate students' spiritual growth students through prayer, Bible study, and spiritual conversations.
Collegiality: actively support colleagues in their own journeys as educators, and participate enthusiastically in collaborative ventures.
Institutional support: demonstrate support for the school's mission, board, administration, and school-wide improvement efforts such as accreditation.
Communication: keep parents informed of students' progress; maintain up-to-date records and submit reports in a timely manner. Provide timely and helpful feedback to students.
Multiculturalism: consistently promote understanding, respect, and humility among students of various cultural and racial backgrounds, affirming the image of God in each student.
Professionalism: Follow all expectations regarding the HOS's understanding of professionalism, including dress code, social media practices, communication protocols, and collegiality.
Other Duties
Fulfill assigned duties during and outside of school hours. This may include supervising students, conducting field trips, participating in multi-day student retreats, overseeing special activities, advising student organizations, and other duties.
Support Admissions and Development functions, including but not limited to: participating in admissions events, hosting "shadow students," and evaluating prospective students.
Collaboratively set individual and school-wide professional development goals; participate in on and off-campus professional development activities.
Perform other duties as may be assigned from time to time by HOS.
This position will begin in August 2023.
Please go to www.southshorechristian.org/careers/ to apply further for this position.
South Shore Christian Academy
Weymouth, MA
Early Childhood, Elementary, Middle School, High School
Day
All Gender
Religiously-Affiliated