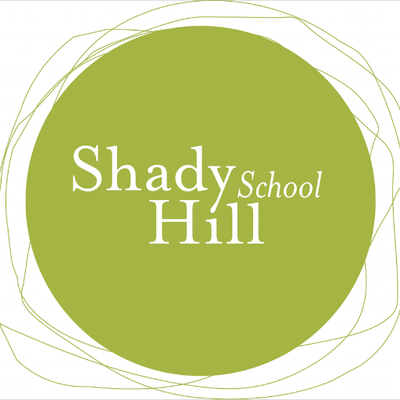 Accredited by AISNE
Lower School Psychologist
Administrator / Full-Time
Shady Hill School, Cambridge, MA
Since 1915, Shady Hill, a school of approximately 520 students (PreK – 8) and 70+ faculty, has been a leader in progressive education. Shady Hill is a deeply mission-driven school. We seek to develop independent, joyful and curious learners who respect their own accomplishments and those of others. We strive to be a community whose values are strong and whose teachers are unafraid to engage students in important questions. The school's program allows children to explore their worlds and test their powers.  As a school with a historical and contemporary commitment to social justice, we believe that an inclusive and equitable community is an educational and moral imperative that empowers us all. Therefore, we seek to hire teachers who demonstrate a mindset and skill set that prioritizes cultural competence, equity, and justice in their practice with students and in their work with colleagues.
A hallmark of a Shady Hill education is the Central Subject methodology. Students in Grades III-VIII engage in an assigned Central Subject, an in-depth, integrated study of a particular time or people in history. The year-long study, which emphasizes strong content, the use of primary sources, understanding of multiple perspectives, acquisition of essential skills, and self-discovery, forms the core of our curriculum. Gradeheads (lead teachers) are responsible for developing content and implementing instruction in both social studies/history and language arts, with the support of performing arts and visual arts faculty to integrate these disciplines. Additionally, gradeheads in Beginners through Grade IV are responsible for implementing instruction in mathematics.
Shady Hill School is also a teaching training institution. Its long-standing Teacher Training Center, which brings as many as eighteen apprentice teachers to campus each year, prepares talented people for careers in education and allows each faculty member the opportunity to be a mentor and meaningful contributor to the teaching field.  Because of the school's commitment to teacher training, the school seeks teachers with certification or a demonstrated interest in working towards certification when hired by Shady Hill School.
Basic Purpose: This full-time, 10-month position supports the Shady Hill Lower School community (grades pre-K through 4). This position is responsible for supporting the social, emotional and behavioral needs of students in collaboration with teachers, administrators, and families. This is a one year position, for the 2023 – 2024 school year. 
Primary Responsibilities:
Plan and execute programming for students, faculty, and parents that proactively enhance awareness of mental health and promote positive, healthy behaviors (presentations, workshops, classroom discussions) 

Offer consultation to administration and faculty regarding appropriate clinical resources, both internal and external

Coordinate with the Lower School Head and the Lower School Director of Learning Resources around the need and appropriateness for different kinds of formal assessments and evaluations

Partner with Director of Student Life to offer consultation, insights and strategies to faculty with students' social-emotional-behavioral needs

Partner with Director of Student Life to offer curriculum resources to faculty and staff around social – emotional – behavioral health

Provide guidance and support to parents and caregivers around child development and issues related to mental health

Support students via participation in classroom teaching, small group meetings, and 1-1 meetings as needed

Serve as an active member of the Student Support Team, attending and participating in weekly meetings to discuss students in need of support, following through on relevant action items, collaborating and consulting with relevant faculty, administration and families as needed

 

Serve as a coordinator in cases where a 51A filing is considered

Collaborate with the Middle School Counselor to ensure continuity of support and a smooth transition from Lower School to Middle School

Maintain licensing and/or certification requirements, as well as relevant professional development 

Provide support in the admission process and participate in screening applicants, including Saturday sessions

Facilitate seminars for the Teacher Training Center, as needed
In addition, the LS psychologist will share in responsibilities associated with the position or with membership on the faculty, supervision of student activities, participating in festivals and outreach programs, as well as lunchroom and playground supervision. The LS psychologist is also expected to attend opening and closing meetings (August/September and June) and other faculty meetings as called and to serve on committees of the faculty. Some presence on campus during the summer may be required.
Qualifications: 
Advanced degree in psychology preferred; degrees in school counseling, social work or related mental health field considered

Certification or eligibility for same as mental health clinician

Demonstrated experience in early childhood and elementary education

Demonstrated school based work experience 

Excellent knowledge of child development, latest education theories and practices, and current trends in education and professional development 

Demonstrated experience and competence in a culturally diverse community including diversity of race, ethnicity, gender, socioeconomic status, language, family structure, sexual orientation, and gender identity 

Familiarity or experience with integrating classroom management and social emotional learning practices in classrooms 

Excellent verbal and written communication skills

Effective collaboration and facilitation skills with adults

Demonstrated effectiveness in facilitation of social skills groups with children
How to Apply: Please send a pdf including a cover letter and resume to: apply@shs.org. Please be sure to include "Lower School Psychologist" in the subject line of the email.
Shady Hill offers competitive salaries and a generous benefits package, including medical, dental and vision insurance plans, a school-matched retirement plan and paid time off. Shady Hill is an Equal Opportunity/Affirmative Action Employer. For more information on Shady Hill please visit us at www.shs.org. 
COVID 19 Protocols: All Shady Hill employees are required to provide proof of vaccination and to observe campus COVID protocols. All health and safety protocols are subject to change based on state, local and CDC guidelines and at the discretion of the Health and Safety Team.
Shady Hill School
Cambridge, MA
Early Childhood, Elementary, Middle School
Day
All Gender