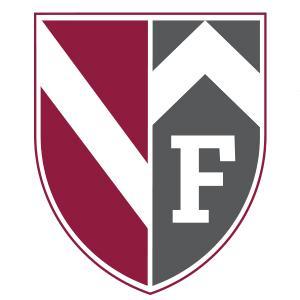 Accredited by AISNE
Lower School Librarian
Faculty / Full-Time
The Fessenden School, Newton, MA
About Us
The Fessenden School is an all boys independent day and boarding school serving 525 students in Pre-Kindergarten through 9th Grade in West Newton, MA.  The Fessenden School's mission is to cultivate each boy's talents and develop in balance his character, mind, and body in an inclusive and joyful community.  For more than 100 years, The Fessenden School has offered state-of-the-art facilities, curriculum, and programs specifically designed to meet the educational needs of boys.
Position Summary
The Fessenden School's Lower School seeks a Lower School Librarian for PreK-Grade 4 who wants to work in a joyful, collaborative environment with students who are curious, lively, engaging and kind. Must be able to communicate with young people in a way that respects their humanity while exciting their curiosity about the world. A willingness and desire to collaborate with colleagues is essential, as is a sense of humor. This person will serve with the other two librarians dealing with budget, curriculum and collection development to create, and promote a dynamic library.
Essential Duties and Responsibilities
The essential duties and responsibilities include, but are not limited to the following:
Cultivate a broad and deep understanding of the library collection and of children's literature

Stay current with the Lower School curriculum in order to integrate and to support the curriculum. 

Integrate racial literacy curriculum and actively teach and model inclusion, equity, and social justice.

Partner with Lower School classroom teachers and specialists to coordinate curriculum and programs 

Integrate social emotional learning

Collaborate with learning resources department to provide a coordinated approach for students with learning differences

Exemplify the School's mission and community principles, including honesty, respect and compassion 

Participate in and help facilitate all division and grade level activities

Collaborate with colleagues within grade level, division, department and student support services, including the Learning Resources Department

Perform duties such as drop off, dismissal, recess, and lunch duty

Maintain all documentation connected with the curriculum and students

Attend faculty meetings; typically on Mondays from 3:00pm to 4:15pm

Attend professional development meetings after school

Maintain regular and reliable attendance

Maintain current CPR/AED & first aid certification and child abuse prevention training

Perform other duties as assigned
Schedule
Orientation: August 21st and 22nd
School Year: August 28th to June 11th
Academic Day 7:35-2:50
Library Coverage (3 days per week) 2:50-4:30
Monday Faculty Meetings: 3:00-4:00; 4:30-5:30
Minimum Qualifications
Bachelors degree in related field

Two years of experience in instructing children in an academic program

Ability to develop and provide differentiated instruction to meet the learning needs of a range of students

Enthusiasm and communication skills to engage boys and build meaningful relationships

Strong supervisory and leadership skills to manage and control a classroom

Ability to perform critical thinking, organization, prioritization and problem solving with minimal supervision

Ability to collaborate with a diverse community of colleagues, students and parents

Demonstrated commitment to inclusion, justice, diversity and equity

A commitment to boys and boys' education

Successful criminal background check
Preferred Qualifications 
Masters of Library and Information Sciences from an ALA accredited institution or equivalent.

Experience working with

elementary school-aged children.

Familiarity with the following

technology:

Alexandria

SORA/Overdrive

Google Suite

Zoom/OWL

Mac/Chromebook
Physical Demands and Work Environment
The physical demands described here are representative of those that are essential functions of this position. Reasonable accommodations may be made to enable individuals with disabilities to perform the functions. The requirements for performing the duties of this position are as follows: 
Frequently required to walk, stand, sit, talk, and hear 

Regularly required to bend, stoop, crouch and/or kneel

Occasionally required to lift and/or move objects weighing up to 25 pounds

Majority of work is performed in a school/classroom environment, and the noise level in the environment is usually moderate.
To Apply
Submit an application through Fessenden's Career Site.  A cover letter, resume and contact information for three references  are required.
The Fessenden School
Newton, MA
Early Childhood, Elementary, Middle School, High School
Day, Boarding
Boys