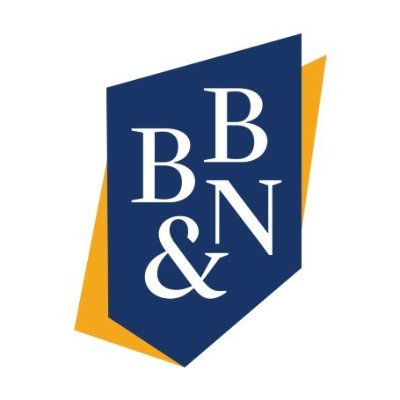 Accredited by NEASC
Lower School Director of Admission
Staff / Full-Time
Buckingham Browne & Nichols School, Cambridge, MA
Date Posted: January 2022
Date available: Summer 2022
Department: Office of Admission, Lower School
Job Summary
BB&N is seeking a full-time Director of Admission at the Lower School to begin July 1, 2022. The BB&N Lower School consists of Pre-K (called Beginners) through Grade 6.
Primary responsibilities include managing all aspects of admissions operations at the Lower School in order to advance BB&N's mission. Essential duties focus on annually recruiting and enrolling mission appropriate candidates and welcoming families into the Beginners through 6 community.
In addition, the Lower School Director of Admission is responsible for:
leading and motivating the Lower School admissions team to recruit new students/families and ensure that enrollment goals are met;
planning virtual and on-campus recruitment outreach including but not limited to: campus tours, school visits, school fairs, interviews, Open Houses, panels, admitted family programming, and other special events;
partnering with the Director of Enrollment Management on comprehensive marketing plans for the Lower School;
monitoring and assessing data to evaluate the effectiveness of recruitment and marketing efforts including social media engagement, digital marketing outcomes, and other emerging technologies that enhance application conversion and yield with prospective students and their families;
providing comprehensive statistical and data-informed analyses necessary to make sound policy decisions;
developing and building strong and effective relationships with area nursery schools, pre-schools, and community based organizations.
Ensuring internal constituents understand and embrace the customer service orientation necessary for successful enrollment and retention outcomes
managing and directing the evaluation of applications for all grade levels at the Lower School;
leading the Lower School admissions team and Lower School faculty in collaborating on evaluation efforts;
coordinating the sibling and faculty/staff admissions process for Beginners and Kindergarten;
selecting, training, and deploying parent volunteers throughout the admissions cycle in order to highlight a variety of voices from across the parent community;
partnering with and informing the Lower School faculty on admissions trends/needs; providing tools, plans, and frameworks for faculty to participate in recruitment events and application evaluation;
evaluating and improving the practices of the student enrollment experience, including timely, effective, and positive engagement with students and families throughout the entirety of their experiences with Lower School admissions, financial aid, and matriculation;
collaborating with the Lower School Campus Director, the Director of Enrollment Management, and the rest of the Senior Leadership Team to provide the vision for optimizing enrollment opportunities and marketing strategies for grade levels across the Lower School.
Requirements 
The ideal candidate will have a minimum 3-5 years of admissions/enrollment management experience and a strong understanding of the nuanced management of enrollment funnels at education institutions, preferably early childhood education institutions.
Bachelor's degree required; Master's degree preferred.
In addition, the candidate will demonstrate the following:
dedication to the goal of creating and maintaining an authentic, inclusive community;
highly efficient and effective communication with experience leading, motivating, and managing a team
knowledge of best practices and current trends in elementary education and enrollment;
experience with current and emerging technology related to recruitment, admissions, and financial aid (fluency with database management software preferred);
exceptional interpersonal skills to work effectively with a diverse group of people, including students, parents, faculty, and staff;
ability to work in a highly collaborative team environment;
strategic thinker and creative problem-solver with the ability to see the big picture;
strong interpersonal, organizational, leadership, and managerial skills;
skilled and facile with technologies that support student record management, analytical reporting, office operations, and social media;
significant experience using technology including databases, spreadsheets, and online application platforms;
comfortable with the use of data to make strategic enrollment management decisions and to create effective campus/faculty updates;
able to manage multiple complex tasks, meet tight deadlines, and changing demands;
commitment to confidentiality and good judgment on sensitive matters.
To Apply 
Please upload your Cover Letter, Resume, Personal Statement and/or Teaching Philosophy and Reference List. Please include your connection to BB&N's mission and values in your cover letter.
Buckingham Browne & Nichols School does not discriminate on the basis of race, color, religion, creed, age, gender identity, national origin or ancestry, veteran status, sexual orientation, genetic information, or any non-job related physical or mental disability. We welcome candidates who will increase our diversity; we encourage candidates of color and all diverse candidates to apply.
Buckingham Browne & Nichols Schools takes the health and safety of its community members very seriously. Because we serve students, many of whom are not eligible for vaccination due to their age, we require all employees to be fully vaccinated against the COVID-19 virus with the Johnson & Johnson, Pfizer or Moderna COVID-19 vaccine before commencing employment. Documentation showing vaccination status will be required as part of the application process.
Buckingham Browne & Nichols School
Cambridge, MA
Early Childhood, Elementary, Middle School, High School
Day
All Gender