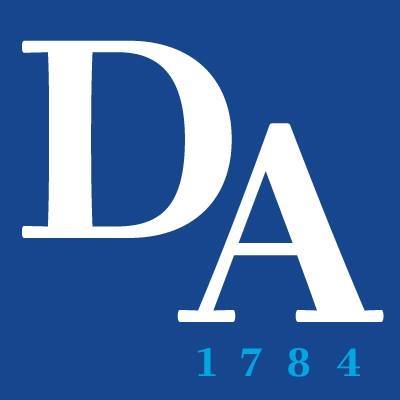 Accredited by AISNE
Lower School Assistant Teacher
Faculty / Full-Time
Derby Academy, Hingham, MA
Lower School Assistant Teacher
Derby Academy, a Pre-Kindergarten through Grade 8 co-educational day school located in Hingham, Massachusetts, seeks a Lower School Assistant Teacher (Pre-K through Grade 3) beginning in August 2022. Rooted in the school's motto, "Improve Both Mind and Heart," Derby's Lower School provides students with a joyful and rigorous academic environment. The assistant teacher will support two grade-level head teachers to deliver instruction in literacy, mathematics, and an integrated science and social studies program, as well as provide classroom management support. The classroom culture is guided by the theory and practice of Responsive Classroom and Open Circle. A collaborative spirit and a growth mindset are essential for success in this role.
Bachelor's degree in education, demonstrated experience in an early childhood educational setting, excellent written and verbal communication skills, experience and commitment to fostering a diverse and inclusive environment, and ongoing engagement in professional development required. 
The ideal candidate will demonstrate:
experience working with young students and knowledge about early childhood development;

enthusiasm, flexibility, and a desire to collaborate with colleagues both in the division and across disciplines;

the ability to provide support and, on occasion, lead activities and opportunities that encourage curiosity, exploration, innovation, problem-solving, and the use of technology;

experience with and

commitment to diversity, equity, and inclusion practices and the impact they have on the curriculum and the community;

the desire to contribute to a supportive and inclusive classroom environment in which students can learn and interact positively with one another, through student-centered instruction, collaboration and authentic assessment; 

a growth mindset when it comes to engaging with relevant and mission-driven professional learning for themselves.
A competitive salary and benefits package includes generous funding of professional development. 
Derby Academy is committed to building a diverse, equitable and inclusive educational community and does not discriminate on the basis of age, race, religion, gender, color, veteran status, physical ability, sexual orientation, national or ethnic origin or any other state or federally protected classifications. Derby Academy is an equal opportunity employer. 
Derby Academy values inclusivity and encourages candidates from diverse backgrounds or who have experience in cultural competency work to apply. 
Interested candidates may email a letter of interest, resume, and three references to:
Mary Beth Murphy
Director of the Center for Teaching & Learning
hiring@derbyacademy.org
No phone calls, please.
Derby Academy
Hingham, MA
Early Childhood, Elementary, Middle School
Day
All Gender