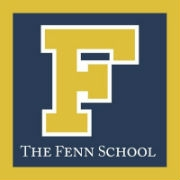 Accredited by AISNE
Library Assistant
Faculty / Part-Time
The Fenn School, Concord, MA
Part-Time Library Assistant
Position Description
The Fenn School, a grade 4-9 boys' day school in Concord, MA, seeks an experienced educator with a strong background in children's literature to serve as the part-time (75% with prorated benefits) Library Assistant in the Hammett Ory Library beginning in September, 2022.
The Library Assistant supports the Library Director with the daily operations of the library. Responsibilities include processing new materials; maintaining the library collection, resources, supplies, and space; assisting students and staff in research; and curating resources. The position may also include teaching and advising, depending on the school's needs and the candidate's interests.
Applicants must have a Bachelor's degree, knowledge of current and emerging library technology, trends, and practices, and experience working in an educational setting. Successful candidates will be proactive and highly-organized, demonstrate excellent communication skills, and be able to collaborate effectively with the Library Director. The ability to use educational technology effectively in the teaching and learning process is also a critical component of the job. Fenn hopes to find a dynamic individual who can: build positive, productive relationships with faculty and students; set priorities, meet deadlines, multi-task, and follow up on projects with minimal direction; and manage and delegate tasks to a group of volunteer parents. The library assistant of the Hammett Ory Library reports to the Library Director.
The Fenn School is fully committed to a culturally diverse faculty and student body. A successful candidate will, therefore, be committed to the manifestation of diversity, equity, inclusion, and justice in the Fenn community. The ideal candidate will be able to support Fenn's mission in all work with students, parents, faculty, and staff. Fenn strongly encourages applications from traditionally underrepresented groups.
Responsibilities:
Organizes and maintains a welcoming library environment
Assists students and staff in locating and accessing materials and topics for research, reference, and assignments
Processes new books and materials, repairs books, weeds materials for discard
Keeps staff and students informed of new resources
Maintains audio-visual materials
Prepares overdue notices and correspondence
Assists Library Director in maintaining the physical appearance of the library; creates displays and bulletin boards
Assists with or conducts library programs
Assists with source selection and evaluation and building of LibGuides
Works with the Library Director to design and implement the library's overall program
Participates in collection development and maintenance
Attends staff meetings and workshops
Works effectively as a member of a team
Monitors library space and provides supervisory assistance during peak student hours
Compiles digital lists, Destiny Discover collections, and Cloud Library shelves to highlight various aspects of our collection
Supports the Library Director as needed
Desired Qualifications:
Bachelor's degree required; additional relevant training or experience preferred
Experience working in a library, preferably in a school setting
Knowledge of contemporary children's literature appropriate for grades 4-9
Experience with and commitment to diversity, equity, inclusion, and justice work in a school setting
A desire for professional growth
A love for working with adolescent boys
Ability to work independently and collaboratively, setting priorities in a dynamic environment
Proficiency with technology and a willingness to learn (we currently use Follett Destiny, LibGuides, Blackbaud, Google Suite including PearDeck and Jamboard, Padlet, Flipgrid)
Fenn offers a highly competitive salary and a generous benefits package. Interested candidates are asked to submit a letter of interest, resume, statement of educational philosophy, and contact information for professional references via email attachment to Nat Carr, Assistant Head of School for Faculty and Professional Development, at the following email address: employment@fenn.org. Receipt of materials will be acknowledged via email.
The Fenn School does not discriminate in hiring or terms or conditions of employment on the basis of sex, pregnancy or pregnancy-related condition, age, marital status, military or veteran status, application for military service, race, color, national or ethnic origin, ancestry, citizenship, genetic information, religion, creed, sexual orientation, gender identity or expression, mental or physical disability, or any other characteristic protected by federal, state, or local law.
The Fenn School
Concord, MA
Elementary, Middle School, High School
Day
Boys