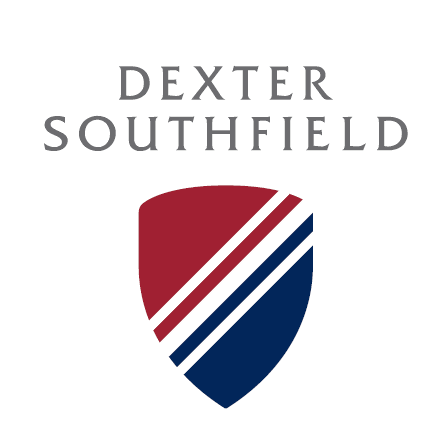 Accredited by NEASC
Learning Specialist (Anticipated Opening, 2023-2024 Academic Year)
Faculty / Full-Time
Dexter Southfield School, Brookline, MA
About Dexter Southfield 
Dexter Southfield is an independent school where boys and girls in Pre-K through Class 12 develop their individual talents and build an ethical foundation for life. Students learn to lead and serve with character, confidence, and compassion. Our 36-acre campus is located on the Brookline-Boston line, just minutes from the city's best museums, libraries, hospitals, performing arts venues, colleges, and universities—all of which serve as an extension of our classrooms. At Dexter Southfield, we approach everything we do with enthusiasm and commitment, living by our School's motto: "Our Best Today, Better Tomorrow."
We are seeking experienced learning specialist to share your love of learning and assist students who may require additional academic support in the classroom, small group, and/or 1:1 settings.
To be successful in this role, you must:
Foster a culture of high expectations to allow every student to achieve positive results in a supportive, academically rigorous learning environment
Help students gain self-awareness of their learning style, needs, and strategies for academic success
Provide 1:1 academic coaching for students with specific focus on executive functioning skills (e.g., time management, organization, study skills, notetaking, test taking skills, and goal setting)
Write comments that give an accurate reflection of a student's work and progress, as needed
Lead team meetings to share information regarding learning styles, diagnoses, test scores and meaning, recommended classroom/teaching strategies, and accommodations
Conduct file review and maintenance; read and review psycho-educational and learning evaluations
Collaborate with other faculty to discuss strategies and resources and facilitate academic transitions
Serve as a study skills instructor, introducing key steps to a successful academic success
Coordinate timely and ongoing communication and feedback to faculty and parents
Identify unique student needs and collaborate with teachers and learning specialists to effectively address those needs and employ differentiated instruction
Create a learning environment that promotes character, respect and goodwill
Demonstrate a commitment to training and professional development to remain current with educational standards, emerging technology, classroom resources, and pedagogy
Actively participate in faculty meetings, in-service programs, and training workshops
Perform other duties as assigned
Skills and Qualifications
Master's Degree in related field, with preference for special education or speech-language pathology
Success Demonstrated experience working with independent educational plans
Professional membership in subject-related organizations and/or licensure highly desired
At least three years of full-time experience working in a rigorous academic setting
Familiarity with Orton-Gillingham method of instruction; certificate highly desired
Proficiency in developing, delivery, and assessing comprehensive lesson plans and instruction
Effective communication skills (oral and written) to establish and maintain effective working relationships with students, faculty, staff, and parents
Demonstrated knowledge in teaching principles, theories, methods, behavior management techniques, and conflict resolution strategies
Understanding of the unique academic, social, and behavioral characteristics of this age group
Ability to create and contribute to an engaging and inclusive learning environment and workplace
History of continued education or professional development
Ability to be flexible, effectively manage stress, and adapt to changing work priorities and assignments
At Dexter Southfield, we promote a culture of excellence that extends beyond academics, athletics, and the arts. We value a diverse and inclusive community in which different identities and perspectives are accepted and respected to create a sense of belonging for all.
Interested candidates are encouraged to apply online to through Dexter Southfield's Career page.
Dexter Southfield School
Brookline, MA
Early Childhood, Elementary, Middle School, High School
Day
All Gender, Boys, Girls