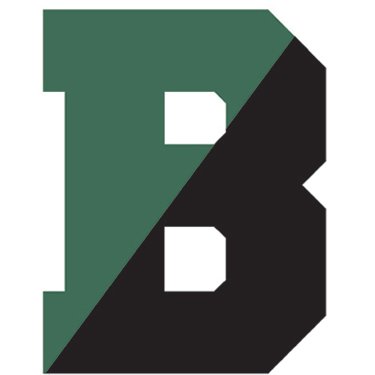 Accredited by NEASC
Learning Center Faculty
Faculty / Full-Time
Brooks School, North Andover, MA
Brooks School seeks a supportive, organized, and encouraging Learning Center faculty member for the 2023-2024 academic year, for whom Mathematics is a primary area of teaching expertise. The ideal candidate will work with students and faculty, both directly and indirectly, to provide academic support and to meet the needs of our neurodivergent learners. This faculty position will include meeting with students during daytime and some evening study hours, teaching one academic major in the Math Department, leading two seasons of afternoon activities, and participating in the residential life of the school. This position reports to the Learning Center Director. Brooks School seeks candidates who are skilled in culturally responsive educational practices and who are committed to fostering a sense of inclusion and belonging.
ESSENTIAL FUNCTIONS AND KEY OBJECTIVES: 
Work closely with the Learning Center team.
Serve as a liaison between the school and family on issues relating to a student's learning differences.
Maintain accurate records of students with educational evaluations on file and those who are granted accommodations.
Read and interpret outside academic testing done on students and share this information with teachers and advisors.
Counsel parents, faculty, and administration on the accommodations Brooks School can and cannot make for individual students.
Partner with faculty, parents, and outside evaluators to identify strategies and teaching techniques that best help address the needs of identified students.
Help teachers adopt successful teaching strategies for all students.
Participate in the facilitation of the New Student Program for all new students.
Facilitate the peer tutoring program in support of student leaders.
Work one-on-one with students who are struggling academically.
Assist in the identification of students with learning differences.
Work with teachers, advisors and families to create support plans for students with learning differences and those who are struggling academically.
Serve as liaison between school and outside testing organizations related to requests for special accommodations for standardized tests based on documented learning differences.
Teach one academic major course in the Mathematics department, engage in two seasons of afternoon activities, and contribute to the residential life of the school. Will serve as an advisor in subsequent years.
Will engage and pursue DEIB professional development and assist in forwarding the school's commitment to becoming an anti-racist institution. Serves as a role model to promote a positive, productive, and inclusive work environment.
Attend conferences, build networks of educational professionals, seek professional development appropriate to job demands, and participate in professional organizations as necessary.
COMPETENCIES:
Collaborative team-builder who can connect with a diverse group of students and adults.
Demonstrated commitment to promoting a supportive inclusive working and learning environment.
Timely in response and clear in communication, both written and verbal.
Flexibility of schedule to be present at and respond to student events/concerns.
EDUCATION:
Bachelor's degree required, M.Ed or M.A. preferred
Experience at a boarding school preferred
4-5 years of experience in student support work
Expertise with reading neuropsychological reports and creating individual student learning profiles
WORK ENVIRONMENT: The work environment characteristics described here are representative of those an employee encounters while performing the essential functions of this job. Reasonable accommodations may be made to enable individuals with disabilities to perform the essential functions. Duties are normally performed in an indoor environment. The noise level in the work environment is usually moderate.
PHYSICAL DEMANDS:
Occasional lifting, bending and climbing stairs
Frequent talking, listening, walking, sitting and standing
Ability to perform multiple concurrent tasks and functions in a fast-paced working environment
 TRAVEL: This role does not require travel.
APPLICATION AND POSITION INFORMATION:
Brooks School believes that realizing a mission aimed at providing the most meaningful educational experience its students will have in their lives requires intentional work to build and foster diversity, equity, and inclusion for all members of our predominantly residential school. As such, we seek a diverse candidate pool that includes those who are traditionally underrepresented and less familiar with boarding school life.
All interested candidates should submit the following materials by email with attachments to Assistant Head of School Ms. Nina Hanlon at nhanlon@brooksschool.org by April 17, 2023:
Cover letter expressing why you are interested in Brooks and this opportunity
A current resume
Three professional references and their contact information
EEO STATEMENT:
The school will make any offer of employment contingent upon a candidate being authorized to work in the United States, and successfully completing criminal offender record (CORI) and sexual offender record (SORI) background checks.
Brooks School does not discriminate on the basis of race, gender, color, sexual orientation, disability or religion in the administration of its educational policies, admission policies, employment policies, financial aid and loan programs, athletic programs and other school administered programs and activities.
Brooks School
North Andover, MA
High School
Boarding, Day
All Gender
Religiously-Affiliated