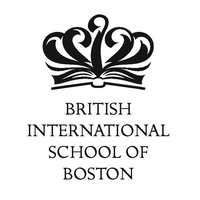 Accredited by NEASC
Learning Assistant
Staff / Full-Time
British International School of Boston, Boston, MA
Job Description – British International School of Boston
Job Title
Learning Assistant
Overview
The British International School of Boston is a growing independent private school situated in the popular area of Jamaica Plain, Boston, MA. We are seeking a highly motivated and experienced Learning Assistants. This is a full-time position (40 hours per week) working Monday through Friday.
Our organization is entrepreneurial, growth-oriented, and energetic. If you seek a challenging, exciting role — while working with talented and passionate people — this might be the position for you.
Job Purpose
This job description applies to all learning assistants at the British International School of Boston and all such staff who may be required to undertake the types of duties referred to under the direction of the leadership team. However, the balance of the different types of duties will vary from class to class dependent upon the age and needs of the children.
The job purpose is to work in partnership and be complementary to the needs of the children. Learning assistants are expected to play a full part in implementing the planned curriculum for the benefit of the children with whom they have contact.
Learning assistants may be given responsibility of leading a class of children from time to time. Learning assistants may also be required to work with groups of children outside of the classroom when necessary.
Core duties and responsibilities
1) To work and share within the life of the school according to the above job purpose.
2) To participate fully in the development, safety, health and welfare of the children.
3) To work with individual or small groups of children on a variety of activities, including assisting teachers with the observation, assessment and recording of children's progress if required.
4) To foster good and appropriate working relationships with children, parents and outside agencies.
Other duties
Establishing close relationships with children;
Ensuring that all children, whatever their cultural, racial or religious background and gender, are offered equal opportunities and access to the curriculum;
Guiding the development of children's social behavior and attitudes;
Sharing in the responsibility for the safety, health and welfare of children;
Contributing to curriculum development, assisting in providing a stimulating environment and taking responsibility for specific activities;
Working with groups of children or on a one to one basis;
organizing materials and equipment for use in the classroom(s) and taking responsibility for its care and maintenance;
Assisting with the organization and neatness of the classroom and encouraging children's participation in these tasks;
Assisting in the preparation of learning displays;
Accompany children to the restroom when requested and to assist in the needs of the child to include changing the child if necessary;
Supervising children's breaks and lunch periods as part of the duty rotation;
Participating in staff meetings and in-house training activities; and
Attend events outside of regular hours as needed, such as Open Houses and the New Parent Welcome Reception
Other duties as requested by the class teacher and members of the leadership team.
Minimum Education and Experience
B.A. degree,
Degree concentration in an education-related field preferred
Minimum 1 year teaching-related experience
Core Competencies
Ability and desire to work well with and lead a group of children
Can follow directions exceptionally
Strong listening and interpersonal skills
Ability to maintain confidential information
Strong knowledge of educational best-practices
Excellent verbal and written communication skills
Working environment/conditions
The Learning Assistant will work in a classroom with children and a teacher. Knowledge of common school-related technology is required including, but not limited to, computers, interactive whiteboards, telephones etc. as needed to perform their duties. The noise level in the work environment varies, and the work is mostly active.
Physical requirements
The physical demands described here are representative of those that must be met by an employee to successfully perform the essential functions of this job. Reasonable accommodations may be made to enable individuals with disabilities to perform the essential functions. While performing the duties of this job, the employee is regularly required to stand; move around the building, and be active for extended periods of time.
Direct reports
None.
Start Date:
August 22, 2022
About our school
Founded in 2001, British International School of Boston (BISB) is a top tier private school located in the Jamaica Plain neighborhood of Boston. We create a personalized learning experience for every student: building their character, growing them academically and setting them up to thrive. We are a global learning community of learners who are committed to global citizenship and innovation, cultivated through a collaborative and diverse learning journey. Naturally, at BISB, you'll find children who are happy, motivated, committed and love learning. Our community invests in staff with ongoing CPD opportunities and community-building opportunities to help you get the most out of your time at BISB and in Boston. Our state-of-the-art facilities provide engaging learning environments for students and staff alike. Located in Jamaica Plain, one of the most well-known neighborhoods in the heart of Boston, our campus is steps away from internationally renowned theaters, museums, outdoor parks, hiking & biking trails, and 40 kilometers of public beaches. Our highly supportive parents choose the BISB not only because of its safe, family-friendly setting that's within walking distance from their homes, but also, they can also engage fully in the life of the school as well as their children's education. BISB is part of Nord Anglia Education (NAE) and was NAE's first international school to open and operate in New England. BISB is accredited through the International Early Years Curriculum, the International Primary Curriculum and the Council of International Schools. To learn more about our wonderful school please visit our school website .
EEO Statement
We are an equal opportunity employer, and all qualified applicants will receive consideration for employment without regard to race, color, religion, sex, national origin, disability status, protected veteran status, gender identity, sexual orientation, pregnancy and pregnancy-related conditions, or any other characteristic protected by law.
British International School of Boston
Boston, MA
Early Childhood, Elementary, Middle School, High School
Day
All Gender