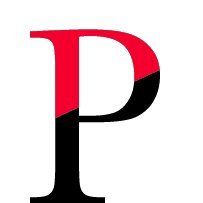 Accredited by NEASC
Leadership Giving Officer
Staff / Full-Time
Pomfret School, Pomfret, CT
As Pomfret prepares to publicly launch an ambitious comprehensive campaign, the School seeks to identify candidates for Leadership Giving Officer, a critical leadership position to help Pomfret maximize the impact from annual giving in achieving campaign objectives and longer-term fundraising goals.
Job Purpose:
Reporting to the Director of Annual Giving and Constituent Programs, the Leadership Giving Officer identifies, cultivates, solicits, and stewards Pomfret Fund donors, develops strategy and implements certain fundraising projects, participates in development initiatives and goal setting.
Essential Job Duties and Responsibilities:
Maintains a prospect portfolio of alumni and parents
Executes a thoughtful and intentional moves management strategy for each assigned prospect to qualify, cultivate, and secure leadership level annual gift commitments for the Pomfret Fund; travel in the northeast corridor to conduct approximately 15 visits/month; focus on building long-term relationships with top annual giving prospects and donors.
Oversees key reunion fundraising classes through development of goals, recruiting, training and managing volunteers
Participates in prospect discussions and team meetings to develop constituent strategies
Builds working relationships and serves as development liaison to departments, faculty, administration, and other key personnel to achieve successful fundraising; nurtures culture of philanthropic support
Participates in professional development organizations, committees, and meetings; travels as necessary
Responds to constituent communications in a timely manner and executes stewardship touches in accordance with gift acknowledgement plan
Continually strives to improve and enhance processes and systems
Must adhere to all School policies as outlined in the Employee Handbook
Continually meets or exceeds Pomfret School's Standards of Behavior, Character, and Engagement
Participates in special projects and other duties as assigned
Qualifications
Bachelor's degree
A minimum of two years of fundraising experience or equivalent in roles with transferable skills is required
Preferred candidates have a proven track record of soliciting and closing four and five-figure gifts
Knowledge of development/fundraising concepts and appropriate solicitation techniques
Knowledge of financial planning, tax and charitable gift laws, and planned giving vehicles and methods preferred
Excellent oral and written communication skills
Strong negotiating, organizational, analytical and solicitation skills
Ability to cultivate and build meaningful relationships with individuals for purposes of solicitation and stewardship of gifts to the Pomfret Fund.
Ability to adapt and respond to various situations
Ability to maintain high level of confidentiality
Willingness to travel is essential
Knowledge of Raiser's Edge is preferred
Must be able to work collegially; must be committed to working in a diverse community and have the ability to communicate effectively with diverse populations
A high level of integrity and a strong work ethic
Appreciation of the mission of Pomfret School
To apply, please send a resume, cover letter, and employment application to hr@pomfret.org.
Pomfret School
Pomfret, CT
High School, Post Graduate
Day, Boarding
All Gender