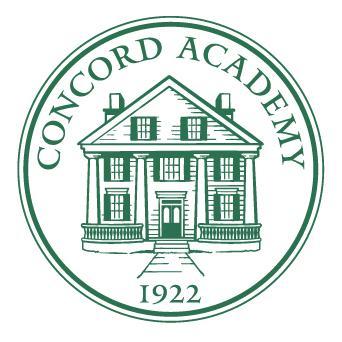 Accredited by NEASC
Leadership and Planned Giving Officer
Staff / Full-Time
Concord Academy, Concord, MA
Founded in 1922, Concord Academy is a mission-driven boarding and day school with a rich history and  a bright future. CA relies on philanthropy and volunteerism from a variety of stakeholders across generations and around the world, including 5,000 alums who care deeply about CA, 400 current parents, and a large community of parents of alums who continue to be invested in the school's success. CA is in the midst of a year-long celebration of its Centennial and is in the public phase of a $50 million campaign. 
Managing a portfolio of current families, parents of alums, and alums from across several decades, the Leadership and Planned Giving Officer will work collaboratively with colleagues and volunteer leaders to identify prospects and maximize philanthropic commitments to the school's institutional priorities. This role is responsible for managing relationships that will result in leadership annual support, campaign gifts, and long-term planned gifts. In addition to building meaningful relationships with current and former families, a priority for this role includes qualifying and developing emerging alum prospects; building a culture of giving; and establishing a future pipeline of major donors and volunteer leaders. 
Reporting to the Director of Development this position is responsible for strategic oversight for a portfolio of roughly 150 individual prospects demonstrating capacity and inclination to support the school's top fundraising priorities, including CA's $3.1 million annual fund and $50 million Centennial Campaign. In partnership with Advancement colleagues, trustees, Campaign Steering Committee members, and the Head of School, this role will identify connections, prepare briefings, and author gift proposals leading to solicitations. This role requires a sophisticated command of volunteer management, a high level of organization, professionalism, and a keen understanding of both annual and capital fundraising. Strong presentation, written and oral communication skills are important for success in this role. This position will work as a collaborative member of the school community to advance relationships and articulate the strategic vision to attract support for the school's needs.
Key Responsibilities: 
Manage a portfolio of 150 major, leadership, and annual giving prospects including current parents, parents of alums, and CA graduates;

Identify, cultivate, solicit, and steward alum leadership and annual giving and legacy prospects, partnering with volunteers strategically; 

Build solicitation strategies and projections, manage database records; 

Produce compelling materials for in-person and virtual prospect meetings;

Manage and leverage volunteers through meaningful partnerships;

Record activity in database of record, submit timely contact reports;

Navigate gift transactions involving the transfer of complex assets;

Strengthen connections to the school and advance institutional goals.
Metrics Aligned with Portfolio and Fundraising Goals:
Number of new families and alums qualified;

Number of individual campaign/major gift meetings per month; 

Number of fundraising meetings conducted with assigned volunteers relationships;

Number of planned gift discussions resulting in new Heartwood Society members;

Annual Fund revenue (3-year projections);

Major Gift revenue from solicitations at or exceeding $100,000 for specific funding priorities (3-year projections).
Experience and Qualifications: 
Bachelor's Degree and 5+ years of front-line fundraising experience with demonstrated professional growth in relationship management and direct fundraising; preference for a candidate with significant volunteer management including volunteer solicitors.

Direct solicitation experience is necessary in this role.

Proven ability to motivate, engage and work with alums, school leadership, faculty, and staff or similar constituencies.

Understanding of CA's mission and goals, and the ability to articulate the school's values and importance in the independent school landscape.

 

Highly motivated, results-oriented individual who demonstrates the ability to work well with people

at

all levels of an organization; takes initiative to develop a portfolio, and employs keen judgment at

all times.

 

Superior written and verbal communication skills, with the ability to build productive relationships. 

Collaborative and energetic with a sophisticated approach to relationship management.

 

Must demonstrate curiosity, eagerness to learn, and commitment to continuous improvement. 

Must have experience with Windows, Google suite, Excel, PowerPoint, and fundraising databases.

Highest level of integrity, discretion, and respect for donor confidentiality and handling of sensitive information, tasks, and relationships.

 

Travel required (15 – 20%); Some evening and weekend obligations.

 
Interested candidates, please submit a letter of interest and a resume via the ADP portal addressed to: Christine Flashner, Director of Development.
To learn more about Concord Academy, please visit our careers page: or our website.  We are unable to respond to phone or email inquiries.
Concord Academy
Concord, MA
High School
Day, Boarding
All Gender