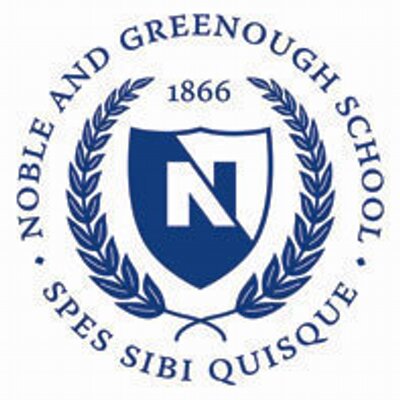 Accredited by NEASC
The Achieve Program at Noble and Greenough School Lead Teacher (ELA)
Staff / Seasonal
Noble and Greenough School, Dedham, MA
Qualifications:
● Three or more years of teaching experience, preferably at the middle school level (grades 6 through 8)
● Experience serving marginalized communities; demonstrated commitment to social and racial justice
● Ability to design and implement curriculum aligned with the Common Core Standards
● Strong ability to collaborate and communicate effectively
● Excellent organizational skills
● High energy and a sense of humor!
Responsibilities:
● Provide a consistent adult presence in all spaces throughout the day
● Collaborate with the directors to develop a curriculum for your assigned classes
● Teach two sections of the ELA class
● Supervise and support your Teaching Assistant in developing a strong understanding of the curriculum
development, student-centered pedagogy, classroom management, and assessment
● Co-lead an advisory group
● Write progress reports for your students at the mid-point and again at the end of the summer program
● Tutor students as needed during study hall
● Attend all staff meetings and community-wide morning and afternoon meetings
Schedule and 2023 Summer Dates:
● Staff Orientation: week of June 26th
● Summer Program: July 5th– August 9th
● Lead teachers work a Monday – Thursday schedule. No Fridays are required except Friday, August 4 (field day).
Salary: $5000
To apply for a Lead Teacher position at Achieve, please email the following materials to achieve@nobles.edu
● A cover letter
● Current résumé
● List of three professional references with contact information
Noble and Greenough School
Dedham, MA
Middle School, High School
Day, Boarding
All Gender