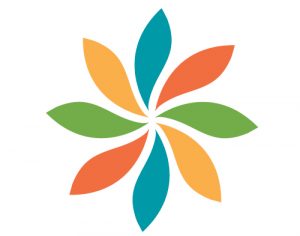 Accredited by AISNE
Lead Pre/K Teacher, Toddler Teachers (Summer Program)
Administrator / Seasonal
The Montessori School of Northampton, Northampton, MA
The Montessori School of Northampton Summer Program is seeking dynamic, creative and flexible individuals with experience in the following areas:
Pre/K Lead Teacher. DEEC lead teacher certification required. Montessori experience preferred, but not necessary. Full time, 8 weeks (June 26-August 18) preceded by prep days.
Toddler Teachers. EEC teacher certification required. Montessori experience preferred, but not required. Hours and week vary.
Pre/K art teacher. Half day, 25 hours a week, 8 weeks (June 27-August 19).
For more information about these programs please visit msn.coursestorm.com
Pay: $15.50 – $22.00 per hour depending on the position and the previous experience/certifications of the applicant.
Candidates should effectively plan and problem-solve with a team, show leadership qualities, have a sense of humor, relate warmly and effectively to others and love working with children. The ability to understand and work with different learning styles is required.
Summer Staff are often recruited to work as substitute or classroom teachers for the academic year based on need and the candidate's interest and fit into our school mission.
Send resume & cover letter to (or respond to this post):
Summer Program Director, Montessori School of Northampton, 51 Bates Street, Northampton, MA 01060
www.northamptonmontessori.org
The Montessori School of Northampton (MSN) is an equal opportunity employer. MSN is committed to selecting faculty and staff without regard to race, color, religious creed, ethnicity, sex, gender identity, genetic information, national origin or ancestry, age, handicap or disability, sexual orientation, marital status, veteran status, or any other status protected by applicable law. This policy applies to all personnel actions and conditions of employment, including recruitment, hiring, training, and promotion. MSN makes every effort to provide reasonable accommodations to qualified applicants or employees with disabilities of which we are aware.
Broad diversity is essential to fostering an inclusive climate and central to MSN's goals of achieving excellence in all areas. We believe that affirmative action in employment furthers these goals. Wo holistically assess each candidate, giving favorable consideration to an applicant's record of working with students with broadly diverse perspectives, experiences, and backgrounds. MSN will also favorably consider experience overcoming or helping others to overcome educational barriers.
The Montessori School of Northampton
Northampton, MA
Infant / Toddler, Early Childhood, Elementary, Middle School
Day
All Gender
Montessori