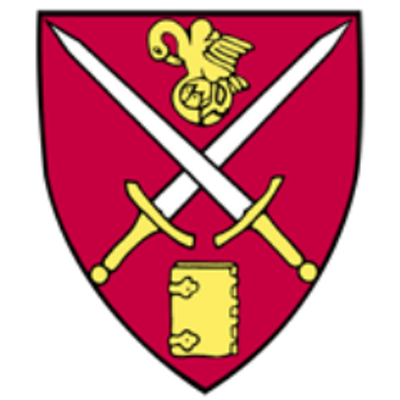 Accredited by NEASC
Language Center Coordinator
Staff / Full-Time
St. Paul's School, Concord, NH
Summary:  Provide technical and pedagogical direction to coordinate the development, preparation, and integration of educational technology and materials in support of the Languages Department. Responsible for the digital language laboratory system used in The Language Center (TLC).
Essential Duties and Responsibilities include the following (other duties may be assigned at any time at the discretion of the employee's supervisor):
Administer the digital language laboratory system (currently this is DiLL, from Swift Education), instruct teachers and students in its use, maintain its catalog of resources, and work with the company regarding technical support, training, and upgrades.
Coordinate, schedule, and prioritize the activities in TLC, monitoring traffic and usage
Assist faculty in implementing and improving the use of technologies in the modern and classical language curricula, organize and implement the use of instructional systems, and develop new resources for all languages offered.
Confer with members of the Languages department to obtain knowledge of subject teaching areas, and to relate technology tools and materials to support specific subjects, teaching goals, and individual student needs
Support the language department with curriculum-specific digital materials.
Catalog and maintain an inventory of any department-owned video media, and keep apprised of what pertinent video materials are available through the Library and streaming services.
Assist Languages faculty develop new technology-enhanced resources for their classes.
Provide research on technological materials for their pedagogical value and appropriate course integration.
Work with faculty and students to help them master the technology tools used in creating and completing assignments.
Work effectively with IT and the academic technologist on annual equipment planning, purchasing, and support.
 Work with faculty and students to use video conferencing effectively for the development of educational and cultural connections between SPS and other schools, faculty, students, and experts around the world.
Coordinate with the registrar for the administration of standardized exams, including the AP Language & Culture exams, which are held in May in TLC. Coordinate with language specific teams to administer prize exams, such as the AATG National German Prize Exam, the Grand Concours National French Contest., etc.
Provide classroom and student assistance and supervision for the languages department as assigned by the department head.
Provides support to other departments as assigned by the Dean of Faculty.
Supervisory Responsibilities:  None
Qualification Requirements:
To perform this job successfully, an individual must be able to perform each essential duty satisfactorily.  The requirements listed below are representative of the knowledge, skill, and/or ability required.  Reasonable accommodations may be made to enable individuals with disabilities to perform the essential functions.
Bachelor's Degree, or equivalent combination of formal education and related experience
Minimum of one year of work experience in a language learning environment
Ability to program and maintain the Tandberg System or similar system.
Demonstrated excellent interpersonal skills
Ability to work effectively with others, including adolescents and adults
Self-starter
Excellent organizational ability
Physical Demands:
The physical demands described here are representative of those that must be met by an employee to successfully perform the essential functions of this job.  Reasonable accommodations may be made to enable individuals with disabilities to perform the essential functions.
Ability to routinely meet with individuals in various locations, both on and off the SPS campus
While performing the duties of this job, would occasionally be required to stand, walk, sit, reach with hands and arms, climb or balance, stoop or kneel, talk and hear, and use fingers and hands to feel objects, tools or controls
Specific vision abilities required include close vision, distance vision, depth perceptions, and the ability to adjust focus
Must be able to climb stairs and be capable of using visual display keyboard with continuous wrist movement on a keyboard
Must frequently lift and/or move up to 35 pounds
Specific vision abilities required by this job include close vision, distance vision, color vision, peripheral vision, depth perception and ability to adjust focus
Work Environment:
The work environment characteristics described here are representative of those an employee encounters while performing the essential functions of this job. Reasonable accommodations may be made to enable individuals with disabilities to perform the essential functions.
 This job operates in a School environment.  This role routinely uses standard office equipment.
Additional Information:
Standard work schedule is a minimum of 30 hours per week during the 42 week academic year Monday through Friday and on occasion on Saturdays as assigned by the Languages Department Head.  Monday, Tuesday, Thursday and Friday, 8:30am-3:30pm, with 30 minute unpaid lunch break and Wednesday 8:30am-12:30pm.
Typical work year is Mid August through Mid June
Based on the candidates experience and qualifications, there is also the possibility of converting this role to a full-time position to provide instruction as a language classroom teacher and/or overlapping with other areas to provide administrative support.
To Apply: Candidates should submit a cover letter and resume with this application.
COVID Vaccine Policy
St. Paul's School requires all community members to be fully vaccinated against COVID-19 and remain up to date with COVID-19 vaccine boosters.
St. Paul's School
Concord, NH
High School
Boarding
All Gender
Religiously-Affiliated