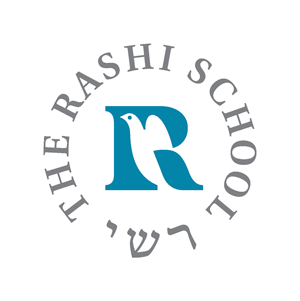 Accredited by AISNE
Kindergarten Teacher
Faculty / Temporary
The Rashi School, Dedham, MA
The Rashi School seeks a collaborative and dynamic educator to join our Kindergarten Team as a Lead Kindergarten Teacher (Parental Leave) from November 28, 2022 to April 18, 2023. Long term substitute teachers are compensated at $240/day and are eligible for earned sick time under Massachusetts law. 
The Kindergarten Lead Teacher will join a high functioning and collaborative Kindergarten Team made up of one additional Lead Teacher, supervised by the Kindergarten Coordinator and supported by a Literacy and Math Specialist. All Rashi faculty and staff aim to inspire and challenge Rashi students. Rashi's Lower School uses a collaborative teaching model to promote students' academic, social, and emotional growth by nurturing an environment that promotes risk taking, flexibility, adaptability, empathy and resilience through collaborative teaching which models behaviors of the adults. We seek to employ faculty and staff with diverse backgrounds who model these traits for our students and are eager to support Rashi in fulfilling its mission. 
The Rashi School is the Boston-area K-8 Reform Jewish independent school. In our warm and inclusive community, children are appreciated for who they are as they learn and develop their identities. With the school's foundation of rigorous academics and differentiated instruction and a mission rooted in social justice, we want our students to ask the tough questions—not just the who, what, where, but the how, why, and what can I do to fix it? Rashi graduates have the confidence to try new things and to fail forward. With kindness at their core, they become change agents in the school and beyond.
Position Responsibilities:
Cultivate and maintain a healthy and trusting learning environment, encouraging and nurturing relationships with students

Guide students in their social-emotional development and in their ability to establish positive and rewarding relationships

Design, plan, and implement learning experiences for all content areas

Work collaboratively with the Kindergarten Teachers, Literacy Specialist, Math Specialist, and School Social Worker to support and challenge all learners

Regularly communicate with families about classroom happenings and student progress

Meaningfully integrate technologies into the classroom

Manage students during transition times to and from specialists.

Attend grade level meetings with the Division Director.

Take responsibility for set-up and clean-up of the classroom

Share duties (recess, lunch, etc.) set by the

Assistant Head of School for Academic Operations

Participate in Tefillah, Kabbalat Shabbat, and other holiday celebrations.

Co-Lead Parent-Teacher Conferences.

Attend all Learning Team and Child Study meetings

Contribute to writing progress reports

Attend weekly faculty meetings
Personal Characteristics:
Collaborative

Creative

Analytical

Continuous learner

Open to feedback

Strong communicator 

Active listener

Demonstrates joy working with elementary aged students

Commitment to working in and fostering an inclusive community

Belief in Rashi's Mission and Core Values
Qualifications and Attributes:
Bachelor's degree in education or related field required.  Master's degree preferred.  

3 to 5 years experience teaching in an early childhood or elementary school setting.

Familiarity with Responsive Classroom preferred
Interested candidates should send a cover letter, resume, and a list of at least 3 professional references to jobs@rashi.org.  Rashi is proud to be an equal opportunity employer. Guided by our core values of justice, respect, learning, community, and spirit, and with social justice as a foundational cornerstone of our school, we are committed to building an inclusive community that honors and respects each individual, their intersectional identities, and their spirit. We seek to listen, learn, and grow together to ensure that we are a place in which all community members can thrive. We welcome applicants of all backgrounds, including age, race, color, national origin, ancestry, religion, sex, sexual orientation, gender identity or expression, marital status, pregnancy, disability, mental disorder, familial status, veteran status, genetic information, or any other protected characteristic as established by law
Physical Requirements:
Able to sit, type, twist, bend, use telephone and computers.
The Rashi School
Dedham, MA
Elementary, Middle School
Day
All Gender
Religiously-Affiliated