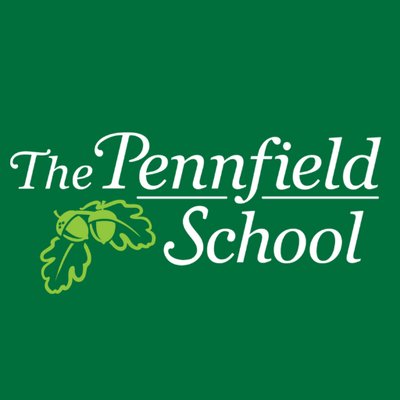 Accredited by AISNE
Kindergarten Teacher
Faculty / Full-Time
The Pennfield School, Portsmouth, RI
The Pennfield School is an independent elementary school in Portsmouth, RI, with an enrollment of approximately 160 students, in preschool through eighth grade. The mission of The Pennfield School is to create an inclusive community of dedicated learners, where students are given a foundation and appreciation for the joyful pursuit of understanding, while fostering respect for oneself and others as a way of life.
At Pennfield students are nurtured and cared for by a dedicated faculty. Our graduates excel at leading day and boarding schools and local public schools. We are looking for an enthusiastic kindergarten teacher to foster and facilitate the intellectual and social development of the children. Teaching in kindergarten includes planning, implementing and assessing lessons. You will teach children patience and creativity. Kindergarten duties include designing a teaching plan and using activities and instructional materials to motivate children. Building strong relationships with families and fostering open communication is a must to support children's development.
Pennfield faculty believe in the inherent goodness of children and are committed to Pennfield School's mission.
Education:                   Bachelor's Degree
Certification:               Early Childhood Certification
Experience:                 3 years working with early childhood learners
Responsibilities:
Demonstrates mastery of kindergarten curriculum and standards.
Creates lesson plans which drives instruction though formative assessment and differentiation.
Maintains a safe, organized classroom, which supports students' independent learning.
Utilizes a variety of effective instructional and management techniques.
Provides a variety of assessments and uses them for planning and instruction.
Provides consistent and immediate feedback to student learning.
Completes standard based report cards and holds parent-teacher conferences.
Updates curriculum mapping.
Monitors and maintains a positive classroom environment.
Establishes and maintains appropriate relationships with students, parents, and colleagues.
Communicates with families through monthly newsletters.
Works cooperatively with resource teachers and other professionals.
Attends and participates in staff meetings, professional development days and other school related activities.
Demonstrates a commitment to continuous professional growth.
Next steps for Candidates:
Please submit a resume and letters of recommendation to Karen Lambert, Lower School Head, at klambert@pennfield.org.  No phone calls, please.
Additional information:
Please reference www.pennfield.org
The Pennfield School
Portsmouth, RI
Early Childhood, Elementary, Middle School
Day
All Gender