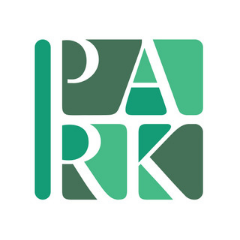 Accredited by AISNE
Kindergarten Assistant/ After-School Teacher
Faculty / Full-Time
The Park School, Brookline, MA
| | |
| --- | --- |
| | Kindergarten Assistant and After-School Teacher |
The Park School is a Pre-K to Grade 8 independent school in Brookline, MA dedicated to excellence in education. The cornerstone of Park's program is academic excellence, combining both high standards of scholarship and the encouragement of each child to develop to his or her greatest potential. Our school community fosters a nurturing environment in which children develop curiosity, express creativity, appreciate the value of hard work and discipline, and experience the joy of learning. Park's faculty encourages each student to strive for intellectual, physical and moral growth and to become contributing members of the community.
The Kindergarten Assistant Teacher is a member of the School's Lower Division and After School Program Team and reports to the Lower Division Head and Director of ASP. This 10-month position comes with the responsibility of working with faculty and staff to assist in a Kindergarten classroom and teaching in the After School Program in support of the school's mission. The hours are 10:00-6:00 Monday, Tuesday, Wednesday, and Thursday, and 11:00-6:00 on Fridays. The ideal candidate will bring a history of collaborative, self-directed work as well as a good sense of humor.
In addition to outstanding teaching ability, the position requires expertise with the social and emotional needs of this age group and the ability to balance the encouragement of academic excellence and intellectual growth with the importance of learning through play.
Kindergarten Classroom:

Arrive at 10:00 Monday through Thursday
Support the lead teacher in all aspects of the Kindergarten program
Assist with class transitions
Collaborate during planning times with classroom teacher
Assist with supervision of recess and lunch
Transition children to after-school

After-School:

Beginning at 3:00 Monday, Tuesday, and Thursday, 2:00 on Wednesday,  and 12:00 on Fridays, plan, organize, and implement age-appropriate lessons and activities for ASP students in Lower Division
Guide students in their social-emotional development, maintaining expectations and support for positive and productive student behavior
Actively engage and interact with ASP students
Assure the safety and well-being of ASP students at all times
Regularly communicate with families, colleagues, and administrators regarding student's development at ASP
Bachelor's Degree required
Experience teaching, preferably Early Childhood
Strong interpersonal, organizational, and communication skills
Creative problem-solving skills and a positive attitude that allows one to cooperate and collaborate effectively with others
To apply, visit the posting on our careers page and click apply. Please submit a cover letter, resume, and statement of teaching philosophy with your application.
The Park School offers competitive salaries and benefits, including a strong professional development program.
We welcome candidates who will add to the diversity of our community and who have demonstrated commitment to diversity, equity and inclusion in their teaching and learning.
The Park School is an equal opportunity employer and does not discriminate on the basis of race, color, religion, national or ethnic origin, ancestry, sex, disabilities, sexual orientation, gender identity and expression or family composition or any other status protected by applicable law in the administration of its employment, education, admission, financial aid, and other policies and programs.
The Park School
Brookline, MA
Early Childhood, Elementary, Middle School
Day
All Gender