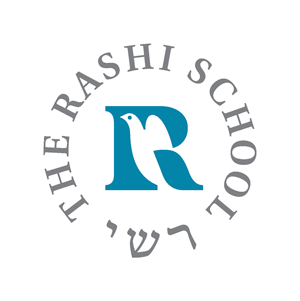 Accredited by AISNE
Jewish Educator
Faculty / Full-Time
The Rashi School, Dedham, MA
The Rashi School is the Boston-area K-8 Reform Jewish independent school. In our warm and inclusive community, children are appreciated for who they are as they learn and develop their identities. With the school's foundation of rigorous academics and differentiated instruction and a mission rooted in social justice, we want our students to ask the tough questions—not just the who, what, where, but the how, why, and what can I do to fix it? Rashi graduates have the confidence to try new things and to fail forward. With kindness at their core, they become change agents in the school and beyond.
 We seek a collaborative and dynamic Jewish education professional, (ordained clergy or non-clergy) to advance the work of Jewish education for the school, namely to help students develop a deep and lifelong love of Judaism and Israel, and a sense of pride in their identities as Jews. This individual would work closely with the Dean of Jewish Learning (school Rabbi) to both deepen and expand the already rich curriculum, as well as to work with our partners in the larger community.
We seek candidates who are well versed in Reform Jewish practice and/or comfortable in a liberal Jewish environment where students will come from a diverse spectrum of Jewish practice. Candidates must be skilled teachers with experience in the classroom. Jewish independent school experience is ideal. Experience teaching in secular independent school or Jewish supplemental school programs is also desirable. Candidates must also be capable of leading or co-leading student worship, and candidates with songleading skills, especially guitar playing, will be given preference. Finally, candidates must have excellent organizational skills in order to effectively work with partners beyond the staff and faculty of the school.
To apply, send resume, letter of interest, and list of professional references to jobs@rashi.org.
The Rashi School
Dedham, MA
Elementary, Middle School
Day
All Gender
Religiously-Affiliated