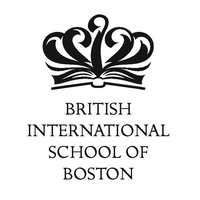 Accredited by NEASC
IT Technician
Administrator / Full-Time
British International School of Boston, Boston, MA
Job Description – British International School of Boston
Job Title
IT Technician
Overview
The British International School of Boston is a growing independent private school situated in the popular area of Jamaica Plain, Boston, MA. We are seeking a highly motivated and experienced IT Technician with strong interpersonal and communication skills, to join a supportive team in a successful and expanding school. The successful candidate will be detail-oriented, thorough, and organized. In this position, you will play a key role in providing support for all areas of IT. You will update systems, troubleshoot problems, and provide hands-on support for IT issues within our organization. You will routinely interact with various departments and levels and listen to their technical needs and implement IT solutions to resolve.
This is a full-time position (40 hours per week) working Monday through Friday, 8.30a.m. to 4.30p.m.
Our organization is entrepreneurial, growth-oriented, and energetic. If you seek a challenging, exciting role — while working with talented and passionate people — this might be the position for you.
Duties and Responsibilities
Track all issues in a ticketing system;
Formalisation of tasks and requests from users;
Provide day-to-day support for employees and clients with technical issues in a professional manner;
Escalate alerts/issues to appropriate internal teams and work with them towards a timely resolution;
Monitor and manage servers statuses and health, network connectivity;
Preparing equipment for new employees and clients Mac / Windows systems and software;
Diagnostics and recovery of Mac devices;
Resolving problems related to the network in desktop operating systems;
Inventory of tech equipment;
Consultation of employees on the work of services;
Standard application functionality user trainings;
Create instructions for users and tech support staff;
Setup of printers, scanners etc;
Work on internal IT projects.
Requirements:
Work experience of more than 2 years in a similar position or in related fields;
Knowledge of macOS and Windows at the administrator level;
Strong skills in diagnostic and troubleshooting MacOS and Windows OS;
Strong skills in peripheral equipment (printers, scanners, storage and etc);
Basic knowledge of networking;
Skills in using network diagnostic utilities;
Persistent in resolving issues (ability to find the best solutions);
Reading and understanding technical instructions and documentation;
Strong logical thinking and analytical skills;
Customer focus and friendliness in communication with people;
Willingness to educate the users;
Ready to learn, desire for self-development;
Punctuality; Independence; Responsibility;
Good English speaking/writing skills;
Dress code.
About our school
Founded in 2001, British International School of Boston (BISB) is a top tier private school located in the Jamaica Plain neighborhood of Boston. We create a personalized learning experience for every student: building their character, growing them academically and setting them up to thrive. We are a global learning community of learners who are committed to global citizenship and innovation, cultivated through a collaborative and diverse learning journey. Naturally, at BISB, you'll find children who are happy, motivated, committed and love learning. Our community invests in staff with ongoing CPD opportunities and community-building opportunities to help you get the most out of your time at BISB and in Boston. Our state-of-the-art facilities provide engaging learning environments for students and staff alike. Located in Jamaica Plain, one of the most well-known neighborhoods in the heart of Boston, our campus is steps away from internationally renowned theaters, museums, outdoor parks, hiking & biking trails, and 40 kilometers of public beaches. Our highly supportive parents choose the BISB not only because of its safe, family-friendly setting that's within walking distance from their homes, but also, they can also engage fully in the life of the school as well as their children's education. BISB is part of Nord Anglia Education (NAE) and was NAE's first international school to open and operate in New England. BISB is accredited through the International Early Years Curriculum, the International Primary Curriculum and the Council of International Schools. To learn more about our wonderful school please visit our school website .
EEO Statement
We are an equal opportunity employer, and all qualified applicants will receive consideration for employment without regard to race, color, religion, sex, national origin, disability status, protected veteran status, gender identity, sexual orientation, pregnancy and pregnancy-related conditions, or any other characteristic protected by law.
British International School of Boston
Boston, MA
Early Childhood, Elementary, Middle School, High School
Day
All Gender