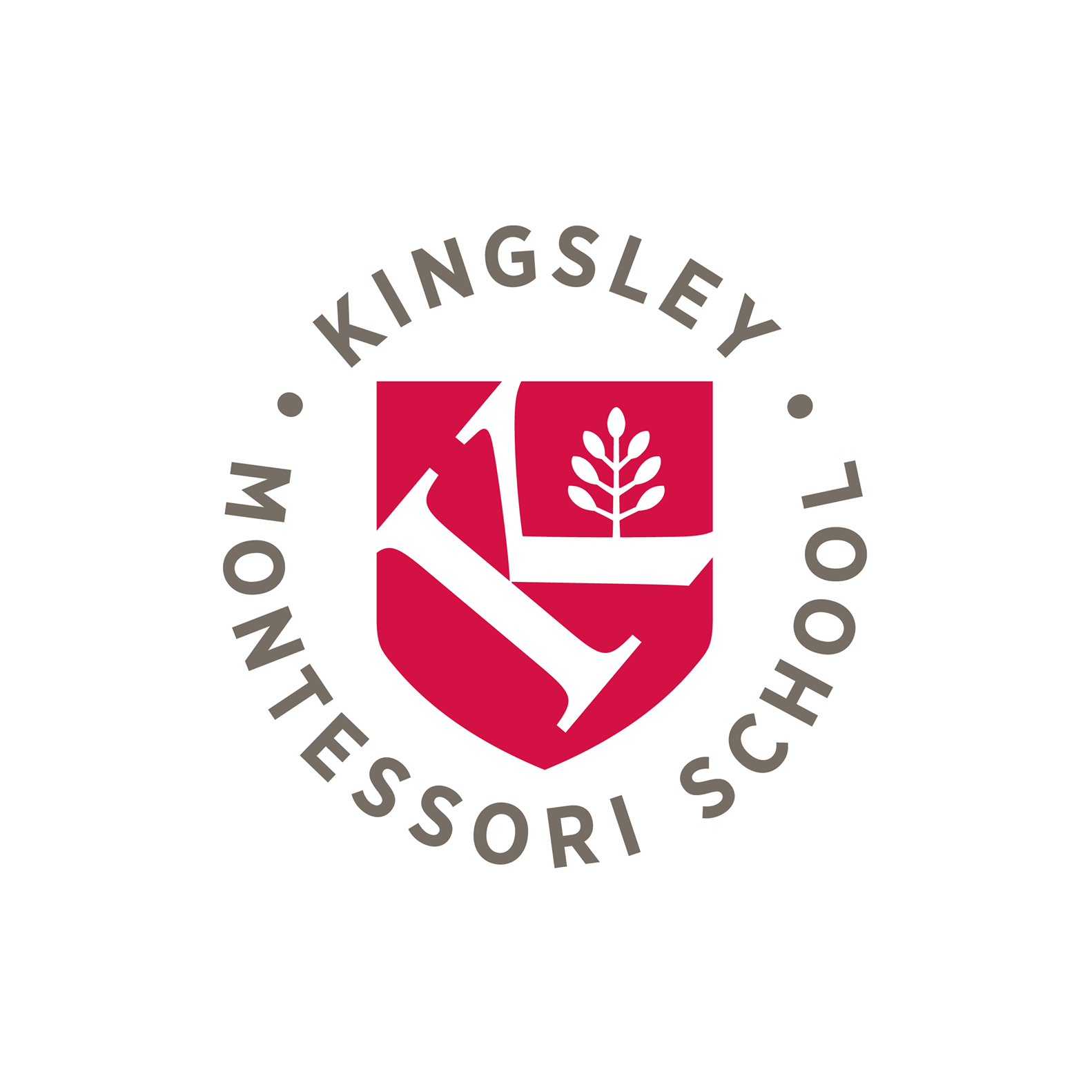 Accredited by AISNE
IT Coordinator
Administrator / Full-Time
Kingsley Montessori School, Boston, MA
POSITION AVAILABLE: Information Technology Coordinator
Part Time – 3 Days Per Week
ABOUT KINGSLEY:
Kingsley Montessori School is a toddler through sixth grade independent school of 310 students in
Boston's historic Back Bay. Our mission is to engage the mind, hands, and heart of each child to nurture
resilient explorers, confident learners, and empathetic citizens. A diverse, equitable, and inclusive
community is integral to fulfilling our mission. Kingsley Montessori School strives to be a place where
each person feels a sense of belonging and respect, recognizes and appreciates the richness that is
added to our community through diversity, and is empowered to take action against injustices. We actively
create such a community through our programming, our professional development, and our hiring,
admissions, and governance practices. Kingsley's high standards of professionalism are maintained
through supportive and ongoing supervision and evaluation, development, and growth.
ABOUT THE POSITION:
Kingsley is a busy and vibrant learning community with a robust digital infrastructure that enables
effective and secure communication and supports our educational programs. This is an exciting
opportunity to join a team of professionals who collaborate with high expectations toward common goals.
Reporting to the Associate Head of School / Chief Financial & Operating Officer, the IT Coordinator
oversees and maintains all digital infrastructure and digital platforms. This position will be supported by
Ounce IT, Kingsley's long-term IT consulting firm that helps maintain (and upgrade) Kingsley's digital
systems including managing the security firewall, servers, printers, WiFi system, data storage and file
management.
This is a part-time, 12-month position, and is eligible for benefits.
RESPONSIBILITIES INCLUDE BUT ARE NOT LIMITED TO:
OVERSEEING KINGSLEY'S DIGITAL TECHNOLOGY INFRASTRUCTURE:
● Assisting in the onboarding of new faculty and staff.
● Overseeing the use of Kingsley's Google Drives and Gmail for all employees.
● Manage the day-to-day IT needs of our organization, often involving troubleshooting problems to
find lasting solutions.
● Partner with Ounce IT to manage Kingsley's digital infrastructure.
● Assist colleagues with troubleshooting issues on Blackbaud, with Blackbaud support when
needed.
● Oversee the use of technology at Kingsley, especially the use of laptops, iPads, projectors and
sound equipment.
● Manage the IP phone system at Kingsley.
● Deliver staff training when needed.
● Manage the IT budget effectively and make recommendations to enhance value when possible.
HELP MAKE SURE THAT KINGSLEY IS A SAFE AND SECURE LEARNING COMMUNITY:
● Work closely with the Associate Head of School / Chief Financial & Operating Officer to address
safety and security, including online security and confidential human resources matters as
necessary.
● Manage the security cameras in both buildings along with the door entry systems.
● Manage the key fob entry system.
● Ensure the intercom system in both buildings is tested regularly and works appropriately.
● Work with Ounce IT to maintain our firewall and other security safeguards such as Go Guardian.
KEY QUALIFICATIONS:
● The ideal candidate will have a strong technical support background, as well as excellent
organizational, task management, and communication skills.
● Possesses sincere interest in and admiration for children and educators.
● Exude a positive, will do attitude, working both independently and collaboratively with colleagues.
● Strong customer service skills, both in-person and remotely.
● Excellent technology skills, including Blackbaud, Google suite and Apple OS. Ability to learn new
platforms.
● Experience solving complex technical issues in a fast-paced environment.
● Effective time management with an ability to think creatively.
● Logistical and creative thinking; attention to detail.
REQUIREMENTS
● BA/BS degree (technical qualification preferred).
● 3+ years of hands-on experience in Technical Support, ideally in an educational environment.
● Experience managing budgets and forecasting.
● Experience with coding would be ideal.
● Work takes place in person/on site.
BENEFITS:
● Competitive, independent school salaries
● Health, vision, dental coverage
● Matching 403b plan
● Dental, Health, and Flexible Spending (FSA)
● Extensive professional development opportunities
● Qualified transportation program
● Kingsley tuition remission of up to 50% for eligible children of full-time employees
TO APPLY, CANDIDATES SHOULD SEND THE FOLLOWING INFORMATION TO
WORKING@KINGSLEY.ORG:
● A cover letter describing your interest in the position with overview of your background and
experience
● A current resume
● A list of three current/past supervisor references
Kingsley Montessori School values and celebrates diversity because it makes us a better employer, builds a stronger school community, develops a sense of collaboration, and encourages mutual respect and broader thinking. We are an equal opportunity employer. All qualified applicants will receive consideration for employment without regard to race, color, religion, sex, national origin, disability status, protected veteran status, gender identity, sexual orientation, pregnancy and pregnancy-related conditions, or any other characteristic protected by law.
Kingsley Montessori School
Boston, MA
Early Childhood, Elementary
Day
All Gender
Montessori