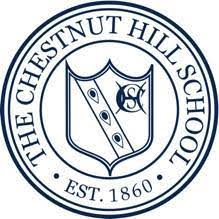 Accredited by AISNE
Intern Teacher (Kindergarten – Grade 6)
Faculty / Full-Time
The Chestnut Hill School, Chestnut Hill, MA
Position Summary:  Intern teachers support lead teachers in the implementation of the academic program in grades K-6 as they gain experience to prepare for careers in education.
The Intern Teacher will:
Support the mission of the school.

Ensure the safety and well-being of all students.

Teach homeroom subjects in partnership with the cooperating teacher.

Lead Open Circle Meetings in partnership with the cooperating teacher (as appropriate).

Participate in and support the planning for special events/activities.

Attend regular planning, grade-level, staff meetings, and intern cohort meetings as scheduled. 

Help to manage classroom transitions, including walking students to specials, lunch, and recess.

Attend special subject classes as needed.

Attend Faculty Professional Development Days, Curriculum Night (September) and Carnival (September).

Contribute to reports each term. 

Attend parent-teacher conferences. 

Contribute to communications to CHS families, including weekly website updates.

Support the tone for routines and behavioral expectations set by the cooperating teacher.

Reinforce any language, consequences, or strategies as appropriate.

Maintain open two-way communication with cooperating teacher.

Perform arrival, dismissal, recess, and other duties as assigned.
Position Requirements:
Experience working with children

Proven ability to collaborate effectively with colleagues

Commitment to fostering an inclusive and diverse learning environment

Excellent verbal and written communication skills
Core competencies: 
Equity and inclusion –

Employee lives the stated mission of the school, and values and respects diversity in all facets of school life. Employee promotes equity and inclusion in work with students, families, and colleagues.

Collaboration –

In keeping with Chestnut Hill School's commitment to a strong community, employee exemplifies cooperation and collaboration, demonstrates leadership when necessary, is a supportive team member when needed, and assists others to ensure deadlines and goals are met. 

Communication –

Employee exercises clear, constructive, and appropriate communication with students, colleagues and administration in written and verbal communication. 

Critical observation and problem-solving –

Employee shows the ability to not only gather information but to also interpret, analyze, and suggest next steps based upon data. Employee assesses problems and utilizes all available resources to resolve challenges through proper channels.
The Chestnut Hill School
Chestnut Hill, MA
Early Childhood, Elementary
Day
All Gender