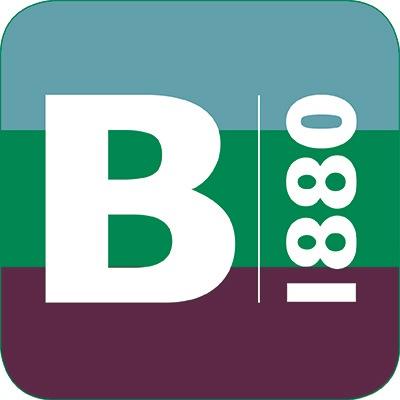 Accredited by NEASC
Interim Director of Upper School Admissions
Administrator / Full-Time
Brimmer and May School, Chestnut Hill, MA
Interim Director of Upper School Admissions
Brimmer and May, a PK-12 all-gender day school of 415 students in Chestnut Hill, MA is seeking an interim Director of Upper School Admissions to start immediately and work through the duration of the 2022-2023 school year.  The position reports to the Director of Enrollment and is an invaluable member of a six-person admissions team.  The Director, in close consultation with Director of Enrollment, will oversee, guide and develop all facets of the Upper School admissions process in an effort to attract, enroll, and retain the best possible students. Desirable candidates will embrace the mission of Brimmer and May School, have exceptional organization and time-management skills, be creative, and possess strong analytical, writing, and communication skills.  The ideal candidate will also be comfortable with a variety of technology including social media platforms, and enjoy a fast-paced work environment.
Specific Responsibilities include but are not limited to the following:
-Planning, organization, and execution of recruitment and retention events both on and off campus.
-Represent the School at off-campus events including evening and weekend fairs and receptions.
-In collaboration with the Admissions Coordinator, Direct Upper School student tour guide program.
-Field inquiry calls and emails from prospective families as needed.
-Visit and keep in close contact with feeder schools, educational consultants, and CBOs (community-based organizations).
-Conduct an average of 10 interviews per week during peak admissions season.
-Evaluate student files and direct Upper School Admissions Committee meetings.
-Assist with special projects upon request related to admissions marketing and communications, and DEIB efforts.
-Teach a course, coach a season, and/or spend 20% of time contributing to important strategic priorities.
General Responsibilities:
-Excellent written and oral communication skills and attention to detail
-Punctuality, professionalism, and dependability
-Adherence to all personal policies, procedures, and rules contained in the Brimmer and May Faculty and Staff Handbooks
Qualifications:
Bachelor's degree required and master's preferred. Five years of full-time experience in independent school or college admissions. Proficiency with a variety of technology platforms.  Background and/or training in DEI related topics a plus.  Sense of humor, passion for working with young people, and a commitment to independent school education are essential.
To apply, please email resume and letters of reference to Brian Beale, Director of Enrollment, at bbeale@brimmer.org
Brimmer is an equal opportunity employer. We select the best qualified applicant for the job based on job-related qualifications, regardless of age, race, religion, sex, gender, gender identity, disability, sexual orientation, familial or marital status, national origin, ancestry, or any other characteristic protected from discrimination under state or federal law. As an inclusive community, we welcome candidates who will increase the diversity of our school, especially candidates who self-identify as BIPOC.
Brimmer and May School
Chestnut Hill, MA
Early Childhood, Elementary, Middle School, High School
Day
All Gender