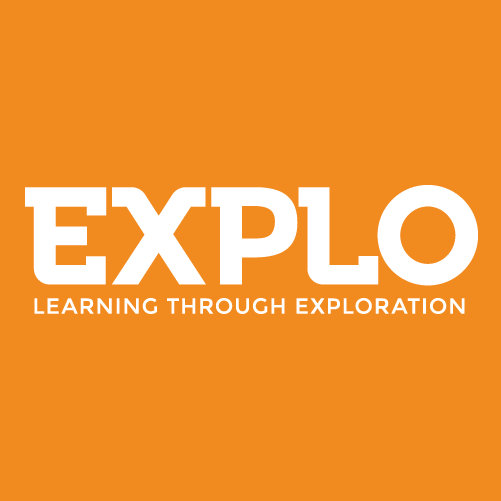 Instructional Coach (summer role)
Seasonal
EXPLO, Norwood, MA
We're looking for creative, inspiring educators to mentor emerging instructors and ensure lasting, meaningful learning experiences for our students.
About Us
EXPLO is a mission-driven, educational non-profit with more than 85,000 student alumni who hail from 90 countries. We offer residential summer programs for students in grades 4 through 12 on three of the most beautiful college campuses on the East Coast of the U.S. We strive to build a collaborative, transdisciplinary learning environment at our programs, where students drive their own learning through exploration.
Our Impact
For many, EXPLO is a life-changing experience. Our students sometimes describe it as the place where they feel like the truest version of themselves. As an organization, we believe learning should be joyful and create experiences with engagement, inclusion, and magic as first principles. Each summer we share these experiences with smart and curious students from all over the world.
The Opportunity
Instructional Coaches are part of the Office of Teaching + Learning, the office responsible for ensuring students have the best possible experience in their career concentrations, courses, and electives while at the Program. Instructional Coaches mentor Instructors, many of whom are first-time teachers. They observe Instructors in the classroom and work together to find imaginative ways to deliver planned curriculum, strengthen Instructors' teaching skills, and help them gain confidence in the classroom throughout the summer. Coaches also support Instructors in procuring materials, setting up classrooms, and coordinating special events for their courses and electives. In addition to their primary job responsibilities, Instructional Coaches will also perform a variety of other tasks that contribute to the Program's success, which may include chaperoning weekend trips, teaching an elective, leading student activities, or assisting with event setup.
CORE RESPONSIBILITIES
Teacher Supervision + Coaching
Conduct regular classroom observations;
Ensure that academic offerings are fun yet appropriately challenging for students;
Work with teacher advisees to revise lessons and respond to student feedback;
Coach teachers in a variety of instructional strategies including hands-on and experiential learning;
Develop a collaborative relationship with teachers that focuses on strengthening their skills and gaining confidence in the classroom;
Give professional feedback to teachers
Facilitate periodic teachers' meetings;
Develop and facilitate professional development workshops for teachers;
Support teachers in creating inclusive learning environments;
Campus Operations + Student Life
Provide leadership in all aspects of the Summer Program, including trips, activities, workshops, and Evening Events;
Support operational and programmatic tasks as needed, which may include assisting with event set up, working individually and as a team to complete tasks on campus that are necessary to program function, and performing additional duties as they may be assigned to you.
EXPLO offers summer enrichment programs and runs this summer from June 25th to August 4th, 2023. This role is available at:
EXPLO Junior, for students in grades 4-7 on the campus of Regis College in Weston, MA.
EXPLO Senior, for students in grades 8-9 on the campus of Sarah Lawrence College in Bronxville, NY.
EXPLO Pre-College, for students in grades 10-12 on the campus of Wellesley College in Wellesley, MA.
About You
You've got:
A thorough understanding of sound, project-based teaching strategies
Availability to work on campus for the duration of the summer program
A bachelor's-level degree
Ideally, you've also got:
A Master's degree in your subject area or in education, or equivalent level of education
2+ years of professional teaching experience by the summer
Compensation + Benefits
This is a seven week, seasonal position that begins in mid-June 2023. Compensation for this role starts at $6,400 plus room and board. For the health and safety of our community, EXPLO requires all employees and new hires to be fully vaccinated against COVID-19.
Other benefits include:
Room and board for the duration of 7-week program including all meals
Staff-only affinity spaces and other professional support and development opportunities
Access to a gym and other exercise equipment and spaces
A week-long, hands-on Orientation and job training
Best in the industry staff to student ratios
Daily time off that typically includes every other night off and one weekend day per weekend off
Openness to working with your college or university to support internship or practicum credit for your EXPLO work
Interested in learning more? You can start the conversation by clicking here. You can learn more about other positions, the application process, or read about former EXPLO faculty at our Faculty Hiring website or by contacting us at 781-762-7400 or faculty_hiring@explo.org.
—
EXPLO is an equal opportunity employer. We have a clear vision: to be an organization that attracts a diverse mix of talented people to come and do their best work. We are building a team that values diversity, equity, and inclusion.
EXPLO, as a part of the Exploration School, does not discriminate on the basis of physical handicap, sex, race, creed, color, sexual orientation, gender identity, age, marital status, or national or ethnic origin in administration of its educational policies, admissions, scholarships, or other social programs. It affords all students the rights and privileges that are generally made available at the School.
EXPLO
Norwood, MA
Elementary, Middle School, High School
Boarding, Day
All Gender