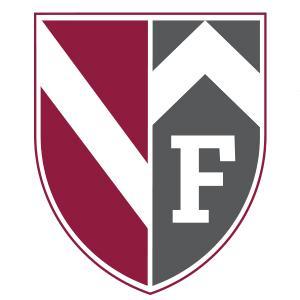 Accredited by AISNE
Infant Teacher
Staff / Full-Time
The Fessenden School, Newton, MA
About Us
Fessenden Children's Center provides childcare for children 12 weeks to 5 years-old. We are located in West Newton, MA on the campus of the Fessenden School. We are committed to foster social-emotional, physical, cognitive, and developmental growth through thoughtful, integrated curriculum within a safe and nurturing environment. Through interpersonal relationships between teachers, children, and their families, we ensure that each child's individual needs are met.
Position Summary
Fessenden Children's Center is looking for an Infant Teacher to join our team on a full-time basis, 40 hours a week for the full year. The work shift will be scheduled between 7:30am and 4:30pm.  Teachers plan and implement daily activities that assist the children with mastery of age-appropriate developmental milestones. A teacher must have great love and patience for children. Qualifications needed to teach them effectively include knowledge of best practices and developmental milestones as well as the ability to engage them and earn their love and trust.
Essential Duties and Responsibilities
The essential functions include, but are not limited to the following:
Develop a nurturing and creative program suitable for infants

Employ a variety of educational techniques (sensory exploration, music, and stories) to facilitate achievement of age-appropriate developmental milestones

Observe and document each child's growth and development and report to parents

Organize nap and snack hours and supervise children to ensure they are safe at all times

Communicate with parents daily to build compassionate and trusting partnerships

Collaborate with other educators; a team player

Maintain a clean and tidy classroom consistent with health and safety regulations as required by the Massachusetts Department of Early Education and Care (EEC)Skills

Performing other duties as assigned.
Schedule
Monday to Friday, Full-time 40 hours per week

Work shift will be scheduled between 7:30am and 4:30pm
Preferred Qualifications
Familiarity with EEC safety and sanitation guidelines for classrooms

Certification in first aid, CPR and AED

Valid EEC Infant or Toddler Teacher certification
Minimum Qualifications 
Excellent understanding of the principles of infant and toddler child development and educational methods

Excellent communication and instructional skills

Proficient in speaking, reading, and writing in English

Cool-tempered, friendly, reliable and flexible

A balance between a creative mind and a practical acumen

Critical thinking skills and the ability to problem solve

Excellent accuracy, attention to detail, and customer service

Ability to work independently

Strong organizational skills; ability to establish and manage multiple priorities

High school diploma or equivalent

Successful criminal background check including CORI/SORI/DCF and fingerprinting background records check
Physical Demands and Work Environment
The physical demands described here are representative of those that must be met by an employee to successfully perform the essential functions of this position. Reasonable accommodations may be made to enable individuals with disabilities to perform the functions. The requirements for performing the duties of this position include:
Lifting 50 lbs

Sitting on the floor

Pushing and maneuvering a stroller with up to four children

Cleaning and disposing of bodily waste and fluids
To Apply
Submit an application through Fessenden's Career Site. Please include a resume and cover letter.
The Fessenden School
Newton, MA
Early Childhood, Elementary, Middle School, High School
Day, Boarding
Boys