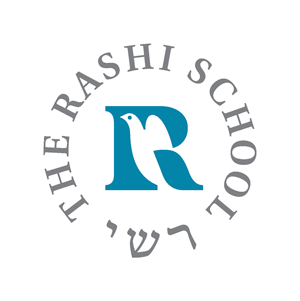 Accredited by AISNE
Immediate Opening- Lower School Permanent Substitute Teacher
Faculty / Full-Time
The Rashi School, Dedham, MA
Job description
The Rashi School, the Boston Area's Reform Jewish Independent School, serving students in grades K-8 seeks a Lower School Permanent Substitute Teacher for the 2022-2023 school year. Rashi's Lower School uses a collaborative teaching model to promote students' academic, social, and emotional growth by nurturing an environment that promotes risk taking, flexibility, adaptability, empathy and resilience through collaborative teaching which models behaviors of the adults. We seek to employ faculty and staff with diverse backgrounds who model these traits for our students and are eager to support Rashi in fulfilling its mission.
The Rashi School is the Boston-area K-8 Reform Jewish independent school. In our warm and inclusive community, children are appreciated for who they are as they learn and develop their identities. With the school's foundation of rigorous academics and differentiated instruction and a mission rooted in social justice, we want our students to ask the tough questions—not just the who, what, where, but the how, why, and what can I do to fix it? Rashi graduates have the confidence to try new things and to fail forward. With kindness at their core, they become change agents in the school and beyond.
This Lower School Permanent Substitute Teacher is for the School Year 2022-23, It's salary is an annualized salary of $27,360
Position Responsibilities:
Work with students individually or in small groups as directed by classroom teachers.
Contribute to a positive and safe learning environment and respond to the individual needs of students.
Escort student groups to and from specials and other areas of the school as assigned.
Provide student supervision on the playground, during mask breaks, recess, and lunch as assigned.
Participate in Tefillah, Kabbalat Shabbat (worship services), and other events, assemblies, and celebrations.
Clean teaching area at the end of the day. Put all equipment and materials away.
Attend meetings as directed by the Assistant Head of School.
Supervise After School study hall (3:15-4:30 PM) 2-3 times per month.
Provide short and long-term substitute teacher coverage for Lower School during teacher absences.
Follow the instructional guide and class expectations outlined in teachers' lesson plans.
Perform any other tasks assigned to the absent teacher on that day (lunch, recess, etc.)
Be familiar with fire exits, fire drill procedures, and safety procedures.
Personal Characteristics:
Collaborative
Creative
Analytical
Continuous learner
Open to feedback
Strong communicator
Active listener
Demonstrates joy working with elementary aged students
Commitment to working in and fostering an inclusive community
Belief in Rashi's Mission and Core Values
The Assistant Head of School will assign additional responsibilities based on previous teaching experiences, skills, and education.
Qualifications:
Bachelor's degree required.
Previous experience working with children in a school setting is preferred.
Comfort level with computers and other technology.
Able to adapt to changing circumstances.
A patient and positive demeanor.
Able to communicate effectively with students and parents.
Suitable criminal background check required.
Physical Requirements:
Able to sit, stand, type, twist, bend.
Able to use telephone and computers.
Able to walk stairs.
Able to lift 10-15 lbs.
Salary: $27,360.00 – $32,000.00 per year
Benefits:
401(k)
401(k) matching
Dental insurance
Flexible spending account
Health insurance
Health savings account
Paid time off
Tuition reimbursement
Vision insurance
Schedule:
8 hour shift
Monday to Friday
Ability to commute/relocate:
Dedham, MA 02026: Reliably commute or planning to relocate before starting work (Required)
The Rashi School
Dedham, MA
Elementary, Middle School
Day
All Gender
Religiously-Affiliated