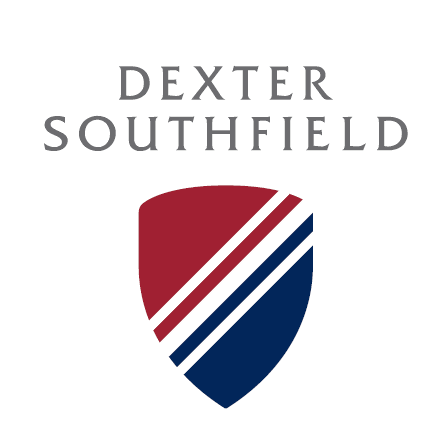 Accredited by NEASC
HVAC Mechanic
Staff / Full-Time
Dexter Southfield School, Brookline, MA
About Dexter Southfield
Dexter Southfield is an independent day school where boys and girls in Pre-K through Class 12 develop their individual talents and build an ethical foundation for life. Students learn to lead and serve with character, confidence, and compassion. Our 36-acre campus is located on the Brookline-Boston line, just minutes from the city's best museums, libraries, hospitals, performing arts venues, colleges, and universities—all of which serve as an extension of our classrooms. At Dexter Southfield, we approach everything we do with enthusiasm and commitment, living by our school's motto: "Our Best Today, Better Tomorrow."
We are seeking an HVAC Technician to ensure the proper operation and maintenance of all mechanical systems and equipment. This includes but is not limited to: chillers, cooling towers, fans, pumps, heat exchangers, ancillary support equipment, water treatment, controls and BMS/EMS.
To be successful in this role, you must be able to:
Perform routine and emergency maintenance and repairs to all mechanical equipment and systems
Conduct building tours, maintain equipment inventory and loss, and report and resolve deficiencies
Respond to HVAC calls and troubleshoot the systems to ensure operational efficiency
Work with engineers, contractors, and consultants in evaluating proper operation of building systems
Consult with engineers and outside vendors on installations and projects
Complete work in accordance with School standards of operation and local, state, and federal guidelines
Create and maintain all operational SOPs for equipment and systems
Respond to emergency calls on campus within 60 minutes, including nights, weekends, and holidays as required
Work with the Director of Operations and Facilities to participate in budget planning and management
Support other operational assignments of the school (e.g. snow removal, campus traffic, special events)
Perform other duties as assigned
Skills and Qualifications
Associates degree (Heating, Ventilation, Air Conditioning/Refrigeration) or trade school plus at least 5 years of related full-time experience working with computerized BMS/EMS in commercial buildings
At least 5 years of field experience performing preventive maintenance
Massachusetts-licensed Refrigeration Technician and/or HVAC Technician Certification
Current license in EPA Universal and Freon reclaim and OSHA 10 certification
Working knowledge of preventive and predictive maintenance and proficiency with tools and systems
Demonstrated ability to work independently and as part of a team with minimal supervision
Ability to successfully work in a team environment and demonstrate excellent customer service skills
Effective communication and processing skills (oral, written, non-verbal)
Ability to establish and maintain effective working relationships with various stakeholders
Ability to plan, organize, develop, and conduct comprehensive plans and instruction
History of continued education or professional development in related professional areas
Commitment to create and contribute to an engaging and inclusive workplace
Ability to be flexible and adapt to changing work priorities, schedules, and needs
Maintain a current, valid Driver's License; DOT license highly desirable
Ability to successfully complete a pre-employment physical, including possible drug testing
At Dexter Southfield, we promote a culture of excellence that extends beyond academics, athletics, and the arts. We value a diverse and inclusive community in which different identities and perspectives are accepted and respected to create a sense of belonging for all.
To apply for this full-time, year-round position, please apply online through our Careers page at www.dextersouthfield.org/careers.
Dexter Southfield School
Brookline, MA
Early Childhood, Elementary, Middle School, High School
Day
All Gender, Boys, Girls