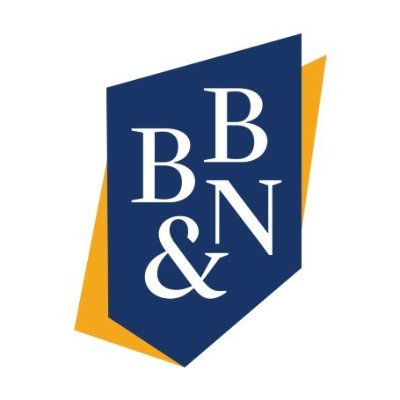 Accredited by NEASC
Human Resources & Recruitment Manager
Full-Time
Buckingham Browne & Nichols School, Cambridge, MA
The Human Resource/Recruitment Manager will lead and implement the routine functions of Recruitment for  Faculty & Staff openings including process & search management, candidate engagement and overall administration of the School's hiring policies and practices. In addition, this position provides HR support and guidance to faculty & staff when sensitive questions, projects and issues arise.
Responsibilities:
Partner with the HR Director and members of the BB&N community to understand and execute BB&N's talent strategy, particularly as it relates to current and future talent needs, recruiting and retention;
Manage the recruitment/talent acquisition process, which includes interviewing, and hiring of qualified job applicants and collaborating with hiring managers to understand skills and competencies required for openings;
Work collaboratively with the DEIG Office in coordinating inclusive hiring practices;
Prioritize the recruiting network to attract a diverse pool of candidates;
Design and implement strategies and protocols to build the capacity of all departments to interview, hire and retain a broadly diverse workforce;
Analyze trends in BB&N's hiring practices; research and support initiatives to ensure the organization attracts and retains top talent;
Align BB&N's hiring practices with the school's strategic plan and budget;
Build authentic partnerships with Department Heads, Managers and Interview Team members to ensure alignment of the recruitment process in accordance with established hiring process;
Support, research and advocate for candidates through the full recruitment cycle from application to final decision;
Develop innovative strategies for researching and cultivating a diverse pool of candidates and posting locations;
Grow and evaluate recruitment relationships with organizations and, where applicable, develop innovative strategies for new relationships;
Schedule interviews, construct interview questions, ensure that interviewer teams and candidates have all necessary information throughout each search;
Maintain recruitment database and systems;
Execute and support data tracking, reporting, and analysis;
Maintain compliance with federal, state, and local employment laws and regulations, and recommended best practices; reviews handbook policies and practices to maintain compliance;
Collaborate with HR team members to work on other HR initiatives; and
Build new processes as well as effectively and efficiently leverage current systems and resources.
Qualifications:
Demonstrated commitment to diversity, equity, and inclusion and an inclusive working and learning environment
Experience in education
Excellent communication and conflict resolution skills, including respect for confidentiality
Strong analytical and problem-solving skills
Working knowledge of employment-related laws and regulations
Proficient with the Google Suite
Proficiency with or the ability to quickly learn the organizations HRIS and talent management systems
Ability to efficiently prioritize planning and deliverables in a changing environment
Comfortable representing BB&N as a recruitment spokesperson
Ability to build effective relationships across different stakeholder groups
Demonstrated ability to organize, plan, and execute effectively
Buckingham Browne & Nichols School
Cambridge, MA
Early Childhood, Elementary, Middle School, High School
Day
All Gender