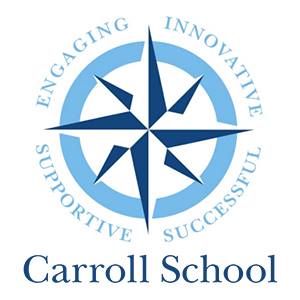 Accredited by NEASC
Human Resources Manager
Staff / Full-Time
Carroll School, Lincoln, MA
Human Resources Manager
School Overview
Located in Waltham, Lincoln, and Wayland, Massachusetts, Carroll School is an independent day school that serves students with language-based learning differences, such as dyslexia. Carroll School empowers children to become academically skilled students who are strong self-advocates and confident lifelong learners prepared to enter other academic settings.
Carroll School recognizes that diversity and inclusivity are essential to ensuring students' success and to empowering us all. These elements are critical to the culture of our adult community and a moral imperative. The work we do at Carroll changes lives. As such, we welcome candidates who have strong interpersonal and culturally responsive communication skills and a proven ability to interface professionally and collaboratively with a variety of constituents.
Research shows that people from underrepresented groups apply to jobs if they meet 100% of the qualifications. Carroll School encourages you to break that statistic and apply as it's rare to find applicants who meet all the qualifications. We look forward to receiving your application.
Carroll School is an equal opportunity employer that offers competitive salaries and benefits.
Position Summary:
We are seeking a full-time HR professional to partner with our HR Director to deliver exceptional service and support to all of our employees. You will be involved in all human-centered operations including recruitment, onboarding new employees, compensation and benefit strategy and administration, and management of the human resource information systems. You will be the primary interface between HR and employees. You will regularly collaborate with the HR Director, the CFO, and the academic and function leaders.
Responsibilities:
Recruiting & Staffing:
Support School's strategic recruiting initiative to increase diversity within the adult community
Follow HR hiring best practices to ensure anti-bias approach to recruiting and hiring
Coordinate recruitment process and activities including job posting, resume tracking, interview scheduling and candidate reporting
Manage onboarding and new hire orientation
Coordinate employment compliance process for criminal record checks (specifically CORIs,SORIs and fingerprinting)

Benefits:
Manage and support the day-to-day benefits administration of health, dental, life & disability insurance plans, spending accounts, and 403(b) retirement savings plan. Act as a resource to employees for all benefit related questions and coordinate open enrollment planning and communication
Responsible for leave of absence administration, management and compliance
Coordinate compliance with end of employment requirements such as COBRA and final pay
Other HR Duties/HRIS:
Organize and manage the HRIS system within the payroll database including, data entry, data integrity, queries, and reports
Ensure electronic personnel records are accurate and in compliance with organizational policies and legal guidelines
Maintain job descriptions and policies and procedures contained in the Employee Handbook
In conjunction with Business Office staff, assist in processing semi-monthly payroll and cross train as back up payroll function when needed and resolve employee payroll questions
Maintain and update all employee files (HR & payroll/benefit files)
Complete various federal, state, and local government documents as well as job verifications, EEO reporting etc.
Other payroll/business office duties as necessary
Qualifications:
Bachelor's Degree and a minimum of 3 years of human resources and benefits administration experience
Proficiency with cloud based payroll and HRIS systems, Microsoft Office,and Google suite
Strong attention to detail, highly organized with excellent follow-up skills
Excellent interpersonal, verbal and written communication, customer service and problem solving skills
Ability to handle sensitive situations and confidential information with discretion
Ability to meet deadlines and work independently
Fully vaccinated against Covid-19
Carroll School
Lincoln, MA
Elementary, Middle School, High School
Day
All Gender
Serves Special Needs