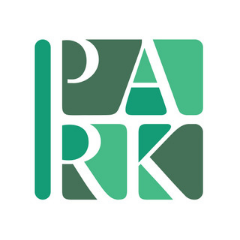 Accredited by AISNE
Human Resources Generalist
Administrator / Full-Time
The Park School, Brookline, MA
Human Resources Generalist
The Park School is a Pre-K to Grade 8 independent school in Brookline, MA dedicated to excellence in education. The cornerstone of Park's program is academic excellence, combining both high standards of scholarship and the encouragement of each child to develop to their greatest potential. Our school community fosters a nurturing environment in which children develop curiosity, express creativity, appreciate the value of hard work and discipline, and experience the joy of learning. Park's faculty encourages each student to strive for intellectual, physical and moral growth and to become contributing members of the community.
The Human Resource Generalist is a member of the school's staff and reports to the Director of Human Resources. This full time, 12 month position partners with the Director of Human Resources to manage the day-to-day administration of the department by serving as the first point of contact for employee inquiries as well as assisting with recruitment, onboarding, background checks, payroll, benefits, and other HR functions.
The Human Resources Generalist will use their previous HR experience, knowledge of HR best practices and familiarity with HRIS and ATS systems to manage the following responsibilities:
Serve as the first point of contact in the Human Resources department for employee inquiries.
Manage general benefits administration, including approving enrollments for new hires, processing qualifying events, managing COBRA enrollment, troubleshooting errors, and reconciling and submitting benefit invoices.
With the support of the Director of HR, process bi-weekly and monthly payroll, answer paycheck questions, troubleshoot errors, and submit HSA and retirement contributions.
Assist with recruitment through posting positions internally and externally, coordinating with hiring teams to schedule interviews, and providing applicant tracking system guidance to hiring team members.
Manage the onboarding process of new employees, including entry of new employees into the HRIS system and ensuring new hire paperwork and documentation is completed and accurate.
Submit background check forms and review and track results through iCORI and ESORI portals as well review and track results of fingerprint-based CHRI checks.
Manage end of employment process including all HRIS data changes as well communication with the employee and other internal departments.
Respond to employment verification requests.
Process data changes and otherwise maintain accurate and up to date employee records in the HRIS system.
Respond to unemployment claim information requests and reconcile and submit Department of Unemployment Assistance invoices.
Process Workers Compensation claims, including submitting accident reports to insurance carrier and completing Form 101 for OSHA reporting
Assist the Director of HR on special projects and other duties as assigned
Bachelor's degree required
3 or more years of experience within an HR Department
Knowledge of Human Resources best practices
Familiarity with HRIS and ATS systems
Exceptional discretion when dealing with confidential matters
Commitment to diversity, equity and inclusion
Commitment to learning and a growth mindset
Exceptional attention to detail, strong organizational skills and the ability to work independently
Intermediate to advanced office technology skills including Microsoft Office Suite or G Suite
Ability to develop and maintain strong working relationships in a school environment
Please visit Park's career page to complete an application and upload your resume, cover letter, leadership/philosophy statement, and the names of three to five references including two present or past supervisors.
The Park School welcomes candidates who will add to the diversity of our community and who have demonstrated a commitment to diversity, equity, and inclusion in their teaching and learning.
The Park School is an equal opportunity employer and does not discriminate on the basis of race, color, religion, national or ethnic origin, ancestry, sex, disabilities, sexual orientation, gender identity and expression or family composition or any other status protected by applicable law in the administration of its employment, education, admission, financial aid, and other policies and programs.
Must have legal authorization to work in the United States. The Park School will not sponsor an employment visa or take over sponsorship of an employment visa at this time for this role.
The Park School
Brookline, MA
Early Childhood, Elementary, Middle School
Day
All Gender