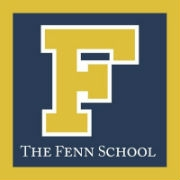 Accredited by AISNE
Human Resources Generalist
Staff / Full-Time
The Fenn School, Concord, MA
The Fenn School Human Resources Generalist
Reports to: Associate Head of School for Finance & Operations
Department: Business Office
FLSA: Exempt
The Fenn School is a private, independent boys' day school located in Concord, MA, which provides a balanced program of academics, athletics, and the arts for boys in grades 4-9. We prepare boys for a lifetime of learning, leadership, and integrity by offering a broad and challenging educational program in a personal community that honors diversity.  We are a vibrant community of leaders and learners, and we are seeking an HR Generalist to play a pivotal role in ensuring that our Talent and HR practices are best in class so that we can best support the foundation of our school: our people.
Summary
The HR Generalist is a year-round, full-time, benefits-eligible position responsible for supporting school leadership in the areas of Talent Acquisition, Employee Engagement, and HR Compliance and Operations. This role requires a candidate with excellent interpersonal skills, as you often will be asked to work closely with others across different departments. The HR Generalist will play a pivotal role collaborating with school leadership to oversee a full-cycle of employee activities for our Faculty and Staff. You will be part of every aspect of the employee experience, from supporting recruiting to onboarding and new hire orientations, and you will help us make sure we can attract the best talent to our community. Once our faculty and staff are here, you will help make their experience at Fenn a positive one: from organizing employee events and training programs to listening and engaging, all the while ensuring that our core operations of HR, including pay, benefits, contract renewals, sick time, and PTO, all flow flawlessly.
Duties and Responsibilities
TALENT ACQUISITION
Create and implement end-to-end candidate hiring processes to ensure a positive candidate experience
Partner with the Head of School to ensure a clear understanding of hiring needs, assist with sourcing and screening candidates, run background checks, assist with new hire onboarding, conduct compliance checks, extract and analyze reports, and generate official internal documents such as offer letters and faculty contracts
Maintain and advance best practices related to equity in hiring, including establishing a process to help recruit and retain a diverse workforce
Assist Summer Fenn staff with annual onboarding of summer camp staff
EMPLOYEE ENGAGEMENT & ENRICHMENT
Perform a variety of duties to promote employee welfare, including supporting school leadership to conduct the School's annual engagement survey
Partner with leadership and faculty/staff to listen and help resolve human relations or work-related issues affecting morale and productivity
Provide education in human resources best practices for managers and supervisors
Organize training to help educate the community around relevant employment matters or changes in employment law
Work with leadership to manage the annual review process and make recommendations to evolve the process to best serve Fenn's needs
Assist with staff recognition events for service and retirement
Serve as a confidential sounding board for faculty and staff
HR COMPLIANCE & OPERATIONS
Provide support to the Payroll and Benefits Administrator, including reviewing payroll for accuracy and ensuring compliance with payroll laws and regulations
Work with the Business Manager on annual compliance audits, including Worker's Compensation and retirement plan audits
Manage annual open enrollment for employee benefits
Ensure compliance with all laws and regulations governing human resources
Review and update employee handbook annually
Work with the benefits administrator to facilitate benefits enrollment and regular management of benefits
Prepare and manage terminated employees' paperwork and process, including COBRA, unemployment, and exit interviews
Maintain physical and digital files for employees and their documents, benefits, and attendance records
Skills and Competencies
Our ideal candidate will have excellent communication, interpersonal, and organizational skills.
2-5 years of experience, preferably as an HR Generalist, Talent Acquisition, or HR Operations Specialist
Bachelor's Degree or equivalent work experience
Strong technical background with Microsoft Excel and experience with Outlook, Word, PowerPoint, and other software is necessary
Strong ethics and the ability to handle sensitive information and situations discreetly with complete confidentiality are required.
Self-starter with the ability to multitask
Eager to support the school's mission of diversity, equity, and inclusion and display an understanding of cultural competence
Ability to work in a small office environment; non-profit school experience is desirable.
Proactive communicator
The Fenn School is fully committed to a culturally diverse faculty, staff, and student body. The Fenn School does not discriminate in hiring or terms or conditions of employment on the basis of sex, pregnancy or pregnancy-related condition, age, marital status, military or veteran status, application for military service, race, color, national or ethnic origin, ancestry, citizenship, genetic information, religion, creed, sexual orientation, gender identity or expression, mental or physical disability, or any other characteristic protected by federal, state, or local law. The School is eager to consider applications from traditionally underrepresented groups.
Fenn offers a highly competitive salary and a generous benefits package. Interested candidates are asked to submit a letter of interest and resume to David Platt, Associate Head of School for Finance and Operations, at the following email address: employment@fenn.org. Receipt of materials will be acknowledged via email.
The Fenn School
Concord, MA
Elementary, Middle School, High School
Day
Boys