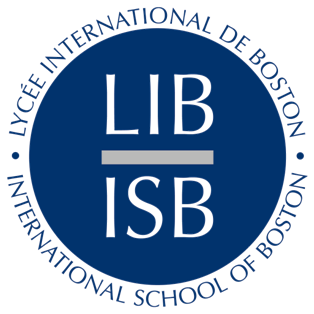 Accredited by NEASC
Human Resources and Payroll Manager
Staff / Part-Time
International School of Boston, Cambridge, MA
Description
The Human Resources and Payroll Manager (HR/PM) handles the day-to-day operations of the Human Resources and Payroll office for the School and its 150 employees. This position is hands-on, requiring technical proficiency and experience in a non-profit setting. This role, which reports directly to the Chief Financial Operating Officer, oversees all HR functions, including employee relations, benefits administration, enforcement of Policies and Procedures and compliance matters.
Key Responsibilities:
Process bi-weekly payroll using Paycom.
Manage and maintain employee insurance enrollment process, including open enrollment, change and termination reporting, monitoring and approval of invoices, communication of information to employees, and handling all employee questions regarding benefits.
Administer the Worker's Compensation Program.
Serve as Plan Administrator for the 403(b) retirement plan.
Manage on-boarding process of new hires, including drafting and sending contracts, processing paperwork in Paycom, running background checks, etc.
Manage off-boarding process of departing employees.
Manage the Annual Employment Agreement Program.
Manage background checks (CORI, fingerprinting, RMV, international background checks) for all employees.
Maintain employee personnel files and other relevant information.
Handle employment verifications.
Maintain compliance with federal and state regulations, including (but not limited to) OSHA, EEO-1 Reporting, FMLA, MA PFML, and unemployment reporting.
Responsible for the creation and/or revision of Job Descriptions and Employee Handbook.
Manage Employee Relations Issues.
Design and implement HR initiatives such as weekly HR Newsletters, faculty and staff wellness program, faculty and staff cocktails, etc.
Experience using an HRMS/HRIS is a must. Paycom knowledge preferred.
At least 5 years of solid HR generalist experience.
Bachelor's degree in human resources management, business, or other related field preferred.
French-speaking is a plus. Strong verbal, listening, presentation, and writing skills.
Able to effectively communicate and build professional relationships with a diverse employee population.
Strong interpersonal skills to handle sensitive and confidential situations and documentation. Ability to deal with a myriad of employee issues.
Proficiency with Microsoft Office and Google Drive.Attention to details and initiative in improving HR processes.
Positive outlook and a sense of humor are essential.
International School of Boston
Cambridge, MA
Early Childhood, Elementary, Middle School, High School
Day
All Gender