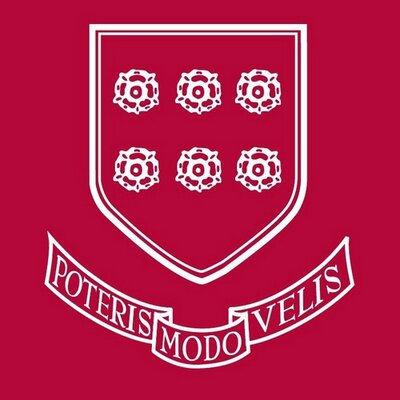 Accredited by AISNE
Human Resources and Billing Manager
Staff / Full-Time
Fay School, Southborough, MA
Beginning immediately
Description
The Human Resources and Billing Manager is responsible for maintaining and implementing the internal processes related to employee hiring, on-boarding, off-boarding, and annual performance evaluations; processes payroll, administers the school's benefit plans, and manages the billing process. The Human Resources and Billing Manager reports to the Assistant Head of School for Finance and Operations and is a member of Business Office team. This position is full-time and is eligible for benefits.
Responsibilities include:
Being a contributing member of the data management committee by maintaining the accuracy and integrity of employee, student and parent data; and ensuring compliance with the School's data management, privacy, and security policies and procedures.
Implementing the employee hiring, on-boarding, and off-boarding processes
Collaborating with senior administrators to implement the annual processes related to employee re-appointments, compensation adjustments, and evaluations
Performing payroll and employee benefits functions including bi-weekly payroll processing and reporting, and open enrollment. Being the primary point of contact with employee benefits providers
Reviewing the Employee Handbook annually and making revision recommendations
Ensuring compliance with all federal and state payroll and human resources laws and regulations
Being a member of the School's Safety and Wellness Committee
Managing billing and collections for the School's programs using tools such as Blackbaud NXT and Smart Tuition
Performing general ledger reconciliation tasks
Collecting and processing payments for billing activities
Communicating billing issues with parents in a professional manner           
Qualifications
The ideal candidate will have at least three years of related experience. Prior experience managing payroll systems is essential. A bachelor's degree in a related field is required. Candidates should have a high level of competency using payroll, billing, and database applications, as well as Google Suite, Microsoft Word and Excel. Experience using Blackbaud NXT, Smart Tuition, or MassPay is preferred. Confidence in learning new applications is expected.
This position requires several essential skills:
Strong communication and interpersonal skills
Being highly organized
A collaborative work style and the ability to interact effectively with students, parents, and employees
The ability to handle confidential material in a discrete manner
Fay School seeks candidates who will reflect and enhance the racial, ethnic, cultural, and gender diversity of our school community. Interested candidates should send cover letter and resume via email with the subject line "Human Resources and Billing Manager" to fayjobs@fayschool.org.
Fay School, 48 Main Street, Southborough, MA 01772
Fay School is an equal opportunity employer and does not discriminate on the basis of race, color, religion or creed, national or ethnic origin, gender, gender identity, sexual orientation, genetic background, age, disability, or military service in its hiring, employment or other programs and activities.
Fay School
Southborough, MA
Elementary, Middle School, High School
Boarding, Day
All Gender