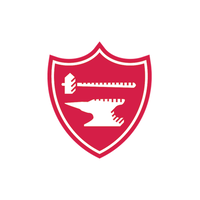 Accredited by NEASC
Housekeeper/Custodian
Staff / Full-Time
Middlesex School, Concord, MA
Job Description for:
Housekeeper
FLSA Classification
Non-Exempt
Employment Category
Administrative Staff
Reports to
Asst. Director of Facilities
Benefits Eligibility
Full time benefits eligible
Schedule
Generally, 5 days per work week Monday through Saturday 6:30am – 3pm. Occasionally needed for additional support for special events and emergencies.
Compensation Rate
$19-$22/hr.
Last Updated
March 17, 2023
Job Description 
Summary/objective
Responsible for the day-to-day housekeeping tasks under the supervision of a 3-person Foreperson team and in coordination with a team of other housekeepers across a 350-acre campus with buildings totaling over 500,000 square feet. Participate in special event set-up, running, and breakdown.
Supervisory Responsibilities:
Essential functions
Reasonable accommodations may be made to enable individuals with disabilities to perform these essential functions.
Performs general cleaning and sanitizing tasks and services throughout assigned areas of property.
Uses cleaning cart to transport cleaning supplies.
Cleans and disinfects bathrooms.
Cleans and disinfects kitchen and dining areas.
Wipes and dusts surfaces; cleans windows, mirrors, partitions, etc.
Vacuums and cleans floors, rugs, furniture, and drapes.
Mops and cleans hard surface flooring.
Uses mechanical cleaning machines such as floor cleaners, steam cleaners, carpet cleaners, etc. to perform deep cleaning.
Picks up and empties trash containers.
Aids and participates in the setup and breakdown of special events.
Notifies maintenance if something is not working properly.
Performs other related duties as assigned.
 Competencies
Ability to work independently and handle multiple priorities and deadlines simultaneously.
Ability to partner and coordinate with other teams and departments to accomplish the School's goals.
Respect for diversity of identities and experiences, an orientation toward equity and inclusion, and cultural competency in all aspects of School life.
Organized with attention to detail.
Ability to communicate effectively with a variety of community groups including students, parents, staff, faculty, and city/state officials.
Ability to prioritize, plan, and organize work.
Detail-oriented and thorough.
Ability to remain discreet and respect the privacy of residents, tenants, and/or guests.
Sufficient ability to read, write, speak, understand, and communicate in English to complete work efficiently, effectively, courteously, and to coordinate with other leaders within the department and across the organization.
Work environment
Typically, in various residential dormitories, classrooms, dining hall, function facilities, athletics facilities, offices, and various other indoor spaces.
Sometimes, out of doors in all weather conditions known to the New England environment.
 Physical demands
Remain standing and walking for 8 hours per day regularly and up to 12 hours per day as needed seasonally.
Ability to go up and down flights of steps.
Ability to lift, push, and pull heavy objects.
Ability to stoop, squat, bend, kneel, crouch, and lift.
Ability to walk behind and safely operate complex mobile machinery.
Must be able to lift and/or move, without assistance 10 pounds at a time regularly, 50 pounds frequently, and 100+ pounds occasionally.
Ability to traverse various areas of the facility (including unpaved areas, dirt paths, uneven terrain, etc.) to conduct inspections and execute grounds maintenance.
Ability to withstand exposure to inclement weather (rain, snow, sleet, freezing temperatures, etc.).
Communication skills using the spoken and written word.
Ability to see with normal parameters.
Ability to hear within normal range.
Reaching by extending hand(s) or arm(s) in any direction.
 Travel required
 Required education and experience
Education sufficient to read, write, and speak as needed for the job.
 Additional eligibility requirements
Fully vaccinated for COVID-19.
Able to successfully complete CHRI, CORI, and SORI checks.
Other duties
Please note this job description is not designed to cover or contain a comprehensive listing of activities, duties or responsibilities that are required of the employee for this job. Duties, responsibilities, and activities may change at any time with or without notice.
To apply, please send an email with the job title in the subject line, explain why you are interested in this role, and attach your resume to hr@mxschool.edu. 
Middlesex School
Concord, MA
High School
Day, Boarding
All Gender